Free Initial Consultations

630-580-6373
With offices in Naperville, Joliet, Wheaton, Plainfield & Chicago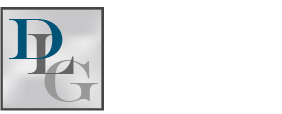 When the Illinois Department of Children and Family Services knocks on your door, you should take the process seriously, whether or not you believe they have a right to take action against you or not.
In Illinois, DCFS is responsible for the protection of children across the state. Therefore, they have the authority to thoroughly investigate anyone suspected of abusing or neglecting children. Child abuse, as broadly defined by Illinois law, is the mistreatment of a child under the age of majority, which is 18, by a parent, intimate partner, immediate relative, roommate (even if unrelated), caretakers (babysitters, daycare workers), educators, coaches, and even youth volunteers.
Understanding Child Abuse or Neglect
Under Illinois law, mistreatment encompasses an actual injury to a child or when one of these individuals puts a child at a serious risk of injury. Mistreatment also includes mental (emotional) and sexual (fondling). Child abuse is usually charged to individuals involved in the care of the child, outside of the family. However, child neglect is more focused on the day-to-day caretakers. Child neglect is found when a parent, guardian, or caretaker fails to meet the minimal standards of parenting, such as providing for the basic supervision and needs of the child, including providing food, clothing, shelter, or even medical care.
Identifying Who Files Claims of Child Abuse or Neglect
No Illinois citizen has a mandated responsibility to report child abuse or neglect. However, there is an exception. Certain professionals are mandated by law to report any suspicions of child abuse or neglect to the DCFS. These professionals include, among others, doctors, medical assistants, psychiatrists, interns, teachers, school personnel, law enforcement officers, probation officers, and emergency medical technicians.
What Happens Next
If the DCFS is investigating you or a family member for suspected child abuse or neglect, they will act as a watchdog and determine if the claims against you are valid. If they are valid, then your rights to child custody and visitation will be substantially hindered. However, you have a right to a hearing before the DCFS takes these rights away. If the result of the hearing is unfavorable, there is an appeals process.
Consult an Attorney
The DCFS has a duty to preserve the parent-child relationship because that is in the best interests of any child they are seeking to protect. If you or a loved one is dealing with an unfortunate investigation from the DCFS, to protect your rights, you should immediately contact experienced Wheaton, IL family law attorney who is familiar with the DCFS investigation process, hearings and how rulings are made.