Free Initial Consultations

630-580-6373
With offices in Naperville, Joliet, Wheaton & Chicago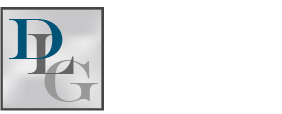 A new theory is being tested to curb the divorce rate among newly married couples. In light of the statistic saying almost half of married couples divorce in the first four to five years, many professionals are asking what can be done to improve that number. A recent article suggests that the answer may be easier than one may think.
Watching Movies
One researcher is exploring the possibility that a task as simple as watching a movie with your spouse may curb your chances of divorcing. He has been asking couples to watch five movies per month that have a theme of exploring relationships and then discuss the movies with each other. The idea is to strengthen marriages while couples are happy with the relationship, which, ideally, would improve the odds against getting a divorce. The model suggested offers couples the opportunity to essentially participate in a form of therapy on their own, while also taking part in an activity they would otherwise find enjoyable.
Corresponding Study
The most recent study regarding the theory was published last December, and involved information that was gathered from 1998 to 2004. The findings showed that couples who watched movies together and had a related discussion about the film they had watched were 50 percent less likely to divorce.
Now, more focused information is being gathered. Couples who are participating in the new study will be given a list of 50 pre-selected movies to choose from or will choose one on their own, and their discussion after watching the film will be spurred by guided questions regarding conflict resolution and being supportive towards a partner during stressful times. The enrollment is still open for six more months for couples who wish to sign up and participate in the survey, and many are interested in doing so.
More Positive Results Reported
Even if couples are not necessarily experiencing marital issues, they see this as an opportunity to improve their relationship and possibly head off future conflict without much investment besides the cost of a movie rental. The activity also provides them with an opportunity to enjoy some often much-needed quality time together. It encourages conversations that couples may not otherwise have, and couples participating in the study have reported that even if they considered their relationships to be positive at the outset, their conversations as a result of the study have brought them closer together. While it can be said that some movie plots set unrealistic expectations for relationships, and others may not be truly representative of real world couples, the study seems to focus on relating aspects of a movie plot to realistic relationship struggles and encouraging conversations that involve viewing the issues from a more relatable perspective.
Divorce Attorney
It is always a good idea for a couple to explore other options before making the decision to divorce. However, divorce cannot be avoided in all circumstances. If you or someone you know is considering divorce, the experienced attorneys at Davi Law Group, LLC can assist you. Please
contact us
today to schedule a consultation. We serve clients in Chicago, Wheaton, and Warrenville, Illinois.