Free Initial Consultations

630-580-6373
With offices in Naperville, Joliet, Wheaton, Plainfield & Chicago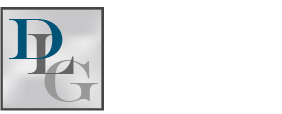 Can Spousal Support Be Extended During the COVID-19 Pandemic?
In an Illinois divorce, spousal support may be ordered when one party has a financial need or limited means of providing for oneself. However, these spousal maintenance payments usually are ordered for a fixed duration, after which the receiving party will be expected to support him or herself without the assistance of the former spouse.
Under normal circumstances, it may be possible for the receiving spouse to attain financial independence before support payments end, but the economic stresses and health effects of the COVID-19 pandemic have made this much more difficult for many people, especially now that they have lasted for nearly a year. If your spousal maintenance order is set to terminate soon and you are concerned about your ability to support yourself, you may be able to petition for a modification that extends the duration of payments.
How Does Illinois Determine the Duration of Maintenance Payments?
Usually, if the court decides that spousal maintenance is necessary, it will order payments for a duration based on a calculation involving the length of the marriage. After a marriage of less than five years, maintenance will likely be ordered for less than one year, and usually only in the case of a marriage of 20 years or more will the court order spousal support for the full length of the marriage or an indefinite time period. However, the court will sometimes vary from these calculations if there is good reason. If you are in the process of a divorce and you are struggling financially, your attorney may be able to help you make the case for larger payments or a longer duration.
Seeking a Spousal Support Modification
A spousal support order can also be modified in the years after a divorce if there has been a substantial change in circumstances. Perhaps your original order seemed to give you sufficient time to further your education and career and become financially independent, but COVID-19 has derailed those plans, whether due to unemployment, health complications, or the need to be at home with your children. Your attorney can help you petition the court and demonstrate your ongoing need, with the goal of achieving a modification that extends the duration of payments.
Contact a DuPage County Spousal Support Attorney
At Davi Law Group, we understand how much COVID-19 has complicated every aspect of life, including divorce and family law concerns. We can help you pursue a resolution that fully considers your needs under the current circumstances. Contact a Wheaton family law attorney today at 630-504-0176 for a free consultation.
Sources:
https://www.ilga.gov/legislation/ilcs/documents/075000050k504.htm
https://www.ilga.gov/legislation/ilcs/documents/075000050k510.htm