Free Initial Consultations

630-580-6373
With offices in Naperville, Joliet, Wheaton, Plainfield & Chicago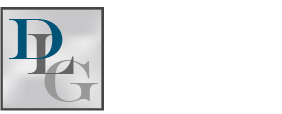 Can I Receive Alimony in Divorce?
Divorce is a life change for everyone involved, but the legal process of ending a marriage may pose more challenging for one spouse than for the other. Often times, one spouse may have made sacrifices in their career to raise children or to give the other an opportunity to finish school or obtain training. When that partnership ends, the sacrificing spouse may be at a disadvantage and need financial assistance. In cases such as these, the financially dependent spouse may seek alimony payments, also known as spousal support or maintenance, from the other.
The Law on Alimony
Alimony payments can be ordered on a temporary basis even before a final decree of divorce is entered. Later, a spouse may ask the court to include an alimony payment in the divorce decree for a fixed period of time. Sometimes, spouses may agree on an amount of alimony. When they are not able to come to an agreement, the court will make a determination regarding alimony. Since there is not a guideline or calculation used to determine the amount of an alimony award, judges use a list of factors in making their decision that are set out by
Illinois law
. Those factors include:
The income and assets of each spouse, including property divided in the divorce;
Each spouse's needs;
Each party's present and future earning potential;
Any reduction to a spouse's earning capacity due to the marriage;
The time it will take for the in-need spouse to finish any necessary education and employment;
If the in-need spouse can support themselves;
If the spouse seeking alimony can work if they are in custody of a child;
The standard of living during the marriage;
The length of the marriage;
Each party's age and mental and physical condition;
Tax consequences of the property division in the divorce;
If the in-need spouse worked to support the other during their education or training; and
Whether any valid agreement existed between the parties.
It is important to note that the court has broad discretion in weighing these factors and making a determination regarding alimony payments, including how long such payments will last. The court may also consider any other factors that are fair under the circumstances, but Illinois law prevents a judge from considering any type of marital misconduct in setting alimony.
Termination or Modification of Alimony Payments
If either spouse seeks a modification of an alimony award, they must demonstrate a significant change in circumstances. For example, if a paying spouse loses their job or suffers a significant decrease in their income, the award may be modified. Likewise, if the spouse receiving the award obtains a high-paying job, the award may be changed. Alimony awards terminate if the supported spouse remarries or cohabitates with a romantic partner. The award will also terminate automatically upon the death of either party.
Divorce Attorney
If you are considering divorce, an experienced family law attorney can advise you of your rights, including issues regarding alimony payments. Feel free to
contact
the divorce attorneys at Davi Law Group, LLC today for a consultation. Our offices are located in Chicago, Wheaton, and Warrenville.