Free Initial Consultations

630-580-6373
With offices in Naperville, Joliet, Wheaton, Plainfield & Chicago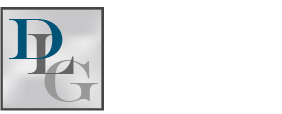 If you and your former spouse share children who are still under the age of 18, moving to a new location after the divorce can be a complicated issue. While a parent may have legitimate personal reasons for the move, it is also often necessary from a legal perspective to consider whether the move is in the children's best interests, as well as how it may affect the children's relationship with their other parent. If you believe that your ex's relocation will be detrimental to your family, you may have options to contest it in court.
What is Considered a Parental Relocation in Illinois?
One thing to note is that a move to a new location within a short distance is not considered a relocation under Illinois law. While parenting plans will usually stipulate that a parent who moves will need to notify the other parent of the change in address, these moves are less likely to lead to legal complications, and there are fewer options to contest them.
However, some moves do qualify as a relocation, and they require approval through a defined legal process. All of the following meet the legal definition of a relocation in Illinois:
A move of more than 25 miles from the child's current residence, if the current residence is in DuPage, Cook, Lake, Kane, McHenry, or Will County
A move of more than 50 miles from the child's current residence, if the current residence is in any other Illinois county
A move of more than 25 miles from the child's current residence in any Illinois county, if the new location is outside of Illinois
Objecting to Parental Relocation
Under Illinois law, a parent who is intending to relocate must provide the other parent with notice at least 60 days in advance, or as early as is reasonably possible. If the other parent is trying to move without providing you this notice, you have grounds to take legal action to stop it. On the other hand, if the other parent does provide you with notice, you have the option to sign it indicating your consent, or to object. If you plan to object, it is important that you do not sign the notice.
With your objection, you will need to provide reasons to the court. For example, you may have evidence or testimony demonstrating that the relocation would be against the children's best interests, perhaps because there are fewer opportunities for them in the new location. You may also object on the grounds that the move would harm your relationship with your children, and or that transportation between homes to maintain equitable parenting time would cause undue hardship.
Contact a DuPage County Child Custody Attorney
At the Davi Law Group, we understand how hard it can be to learn that your former spouse is attempting to move away with your children, and we can help you understand your options for contesting the relocation and protecting your relationship with your children. For a free consultation with a Wheaton family law attorney, contact us at 630-504-0176.
Sources:
https://www.ilga.gov/legislation/ilcs/documents/075000050K609.2.htm
https://www.ilga.gov/legislation/ilcs/ilcs4.asp?ActID=2086&ChapterID=59&SeqStart=8300000&SeqEnd=10000000