Free Initial Consultations

630-580-6373
With offices in Naperville, Joliet, Wheaton, Plainfield & Chicago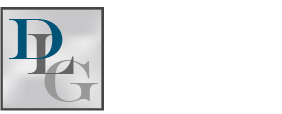 Can I Change the Terms of My Divorce After it is Finalized?
During a divorce case, divorcing spouses have the right to negotiate divorce issues and reach an agreement. If they cannot reach an agreement, the court will step in and make a determination on the unresolved issues for the couple. These decisions are formalized in the final divorce decree.
The terms of the divorce decree are legally binding for both spouses. However, the only thing certain in life is change, and sometimes the terms of the divorce must be modified. Read on to learn about post-decree modifications in Illinois and what you should do if you need to modify the terms of your divorce.
Modifying Property Distribution
One of the most consequential aspects of a divorce case is the division of the spouses' assets and debts. Property must be identified as either marital or nonmarital, accurately valued, and distributed between the spouses. Typically, property division settlements and judgments are not adjustable once the final divorce decree has been issued. However, there may be exceptions to this in rare cases.
Child Custody and Parenting Time Modifications
In Illinois, the term "parental responsibilities" refers to a parent's decision-making authority. Parenting time is the time a parent spends with his or her child. If less than two years have passed since child custody terms were established or last modified, the parent seeking a modification of parental responsibilities will need to demonstrate that the child's current living arrangement seriously endangers him or her. If it has been at least two years since the child custody order was entered or last modified, the parent must show that there has been a "substantial change in circumstances" and that the parental responsibilities modification is in the child's best interests. Parenting time is much easier to change, and courts generally allow a parenting time modification if the modification is in the child's best interests.
Modifying Child Support
Child support orders are based on the parents' financial circumstances and the child's needs. If these factors change, you may be able to modify your child support order. For example, you may need to modify child support if you or the other parent loses their job or experiences a significant change in income. You may also need to modify child support to reflect a change in the child's needs. For example, if the child suffers a serious health problem, his or her financial needs may increase.
Contact a DuPage County Divorce Lawyer
If you need to modify the terms of your divorce, contact the skilled Wheaton divorce attorneys at Davi Law Group for help. Call 630-657-5052 for a free, confidential case assessment.
Source:
https://www.ilga.gov/legislation/ilcs/documents/075000050K610.5.htm