Free Initial Consultations

630-580-6373
With offices in Naperville, Joliet, Wheaton, Plainfield & Chicago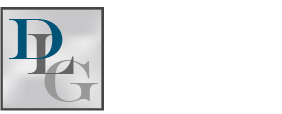 Can I Change My Child Custody Order After Divorce in Illinois?
In an Illinois divorce, the allocation of parental responsibilities and parenting time is detailed in a "parenting plan" or parenting agreement. Some divorcing couples are able to negotiate an out-of-court agreement, while others are subject to the child custody order handed down by the court. However, life is full of unexpected changes, and there may come a time when a parent needs to modify or update their custody order. If you need to modify your child custody order, make sure you understand how and when custody orders may be changed under Illinois law.
Changing the Allocation of Parenting Time and Parental Responsibilities
Change can be really hard on children. Consequently, Illinois courts generally limit child custody modifications unless they are necessary to promote the child's best interests or a certain amount of time has passed since the custody agreement was established or last modified. If it has been less than two years since the last custody order, modifications to parental decision-making responsibilities are usually only possible for the purposes of protecting a child from endangerment. Parenting time can be modified sooner in response to a substantial change in circumstances or upon the parents' agreement.
If one parent wants to change the custody arrangement but the other parent disagrees, the parent seeking modification will need to file a petition to modify the child custody order and demonstrate to the court that the modification is in the child's best interests.
Changing a Custody Order After the First Two Years
If it has been more than two years since you established or last changed the allocation of parental responsibilities or parenting time, there are fewer barriers to modifying all parts of the custody order.
To qualify for a modification after two years, you will need to show one of the following:
There has been a substantial change of circumstances that necessitates a child custody modification.

The modification is in line with the child's actual care arrangements for the last six months, provided that neither parent has objected to these arrangements.

The modifications are minor.

You and your child's other parent are in agreement regarding the modifications.
In any of these cases, you will also need to be sure that the requested modifications are in your child's best interests.
Contact a DuPage County Child Custody Lawyer
For help modifying your child custody order or for other family law needs, contact the skilled Wheaton family law attorneys at Davi Law Group. Call us at 630-580-6373 for a free, confidential consultation.
Source:
https://www.ilga.gov/legislation/ilcs/documents/075000050K610.5.htm