Free Initial Consultations

630-580-6373
With offices in Naperville, Joliet, Wheaton & Chicago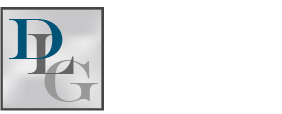 Generally, we think of divorce as a personal matter that remains private. However, once in awhile, a divorce or information that comes out as part of a divorce can negatively impact someone's job.
Recently, an Illinois chief of police found this out the hard way when information that was being investigated as part of his separation from his wife led to his resignation.
The man had worked for the Columbia Police Department for 24 years before he resigned on May 16, 2016. This was after the Monroe County Sheriff's Department was called to investigate into a domestic matter involving the man and his family. The investigation was related to the divorce process in which he and his wife were involved. While it is not clear the specifics of the domestic matter, it was enough for the man to resign as the Columbia, Illinois police chief. The man's separation from his wife was also granted.
While most people do not have high profile careers that can be affected in this way by a divorce, it is important to consider the ways that the consequences of divorce may affect our jobs.
Performance
For most people, the main way that a divorce can affect their jobs is by having a negative effect on their performance at work. While hopefully many people will have compassionate bosses who cut them some slack during the hard time they are going through, being in the process of a divorce, in and of itself, is not a protected class. Hence, if your work suffers due to divorce, then your supervisors will likely have every right to reprimand or terminate you.
The main exception to this is if someone has a disability or becomes disabled because of the stress or anxiety of divorce. The Americans with Disabilities Act requires employers to make reasonable accommodations to employees who have a disability, which the act defines as "a person who has a physical or mental impairment that substantially limits one or more major life activities, a person who has a history or record of such an impairment, or a person who is perceived by others as having such an impairment."
Keep in mind that regular stress and anger will not qualify as a disability. If you are concerned that your psychological distress rises to the level of a disability, then make sure you seek professional help.
Contractual Clauses and Appearances
Most of us do not have jobs where people care about what we do in our spare time; however, some workers may have agreed to certain conduct. For example, certain celebrities sign contracts that include "morals clauses" that prohibit them from engaging in various "immoral" conduct that a divorce may bring out. Further, like the police chief above, even though at the time of his resignation he was not charged with anything, some public positions are not compatible with behaviors and offenses that may be alleged by a separating spouse.
DuPage County Divorce Attorneys
Getting a divorce can have many anticipated and unanticipated consequences. Working with a knowledgeable divorce attorney can help you to anticipate and prepare for some of the possible effects of divorce. Our experienced DuPage County family law attorneys at Davi Law Group, LLC can help you to examine the legal and personal aspects of divorce to help make sure that you do not end up in an undesirable situation.
Sources:
http://www.republictimes.net/edwards-out-as-columbia-police-chief/
http://fox2now.com/2016/05/17/city-council-accepts-resignation-of-columbia-il-police-chief/
http://www.ada.gov/cguide.htm