Free Initial Consultations

630-580-6373
With offices in Naperville, Joliet, Wheaton & Chicago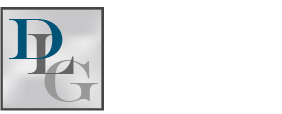 Following a divorce or separation by parents, a court in Illinois may grant sole physical custody to one party. This parent is usually referred to as the "custodial"parent, and the non-custodial parent will usually still have visitation rights. In most cases children will spend far more time with a custodial parent, and that parent will have more obligations to provide proper care.
 In most situations, the court will also order the non-custodial parent to pay
child support
to their former partner to help cover childcare expenses. This is logical, as the custodial parent will likely be paying out much more in expenses for child-rearing, and the child support payments will help balance the costs between both parents. But is it possible for the court to order the custodial parent to pay child support to the non-custodial parent? Yes, at least according to an important Illinois appellate family law case last year.
 Child Support Decision
Late last year, an Illinois Appellate Court issued an opinion in the case of In re Marriage of Turk. The case originally involved a court order that required a custodial father to pay the non-custodial mother $600 per month in child support. The court was influenced by the fact that the father earned roughly $150,000 per year while the mother earned $10,000 or less.
 The father appealed the decision, arguing, in part, that the relevant Illinois child custody law (
Section 505 of the Illinois Marriage and Dissolution of Marriage Act (the Act) (750 ILCS
5/505
) did not allow the court to order the custodial parent to pay support to the non-custodial parent.
There were many ancillary issues discussed by the court in it opinion. However, with regard to the possibility of an award of child support to the non-custodial parent, the appellate court found that it was within state law for the father to be ordered to pay child support. The court noted that this step might be appropriate when both parents have significant parenting time (though not necessarily equal), both incur significant childcare expenses, and there is sizeable income disparity between the two parties.
 Ultimately, the court ordered the matter back to the trial court for procedural problems with the calculation of the exact child support award. However, the precedent was set in this appellate district for non-custodial parents to receive child support in certain cases.
 Complex Child Support Issues
As this case demonstrates, child support matters in Illinois can become quite complex, with determinations hinging on many different factors. In addition, Illinois courts are not exactly clear on the different facets of these issues, such as child support obligations of custodial parents. As always, it is critical to have the tailored advice of a family law attorney to understand your options. For help in DuPage County or surrounding suburbs contact
Davi Law Group
today.