Free Initial Consultations

630-580-6373
With offices in Naperville, Joliet, Wheaton & Chicago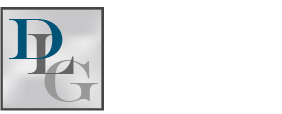 As the world becomes more digital, so do the various aspects of our lives; that includes separation and divorce. In fact, there are several phone applications that promise an easier way to manage, coordinate, and track things like support payments, parenting time schedules, and documents. There are even applications that allow you to complete the entire divorce process, right from your smartphone – but can you really trust an app with such a sensitive and complex matter? The following explores the answer to this question, and it provides you with details on how to reduce the risk of costly oversights and mistakes while navigating through your divorce.
Divorce Helper Applications
Divorce helper applications, or those that are designed to help you track, manage, or coordinate certain aspects of your divorce, are rarely a cause for concern. In fact, many divorcing parties have praised these technological tools, saying they stayed better organized throughout the entire divorce process. We recommend apps that offer real-time adjustments and notifications for things like schedule changes and document sharing to ensure you get the most out of your app.
Divorce Proceeding Applications
Applications that allow users to complete the entire divorce process from their phones are starting to gain traction in other states, such as Florida, and they are readily available for most people in the United Kingdom. However, there is a great deal of concern over the potential for mistakes with these apps. Family law is extremely complex – particularly in matters related to money and children, which also happen to be some of the more sensitive elements of a divorce case. These are also the areas in which mistakes are most likely to occur. As such, parties are highly discouraged against using a phone application to complete their divorce.
Contact Our DuPage County Divorce Lawyers Today
While it may seem less costly to pursue divorce through a phone application (or on your own), a single mistake can cost you or your child dearly. To make matters worse, some mistakes cannot be undone, even if you take the case to litigation. Reduce the risk of such issues in your case by ensuring you have an experienced legal advocate on your side, right from the very start.
Contact Davi Law Group, LLC, where your best interest is our top priority. Dedicated and experienced, our DuPage County divorce lawyers offer compassionate and comprehensive services to suit your needs. Call 630-580-6373 to schedule your personalized consultation today.
Source:
http://metro.co.uk/2017/01/16/you-can-now-get-a-divorce-through-a-phone-app-6384578/