Free Initial Consultations

630-580-6373
With offices in Naperville, Joliet, Wheaton & Chicago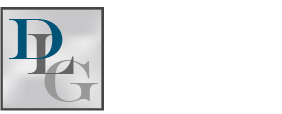 Many people can undoubtedly relate to a situation in which they have made a poor decision as a juvenile. Though the activities associated with poor judgment as adolescents may vary in degree and seriousness, most individuals involved in such a situation usually see the error of their ways, learn, and move on. Others are not as lucky. In fact, some of those juveniles seem to deal with the consequences of a bad decision for the rest of their lives. One such situation involves juveniles who are required to register as sex offenders.
The Troubling Statistics
A study recently released by the Illinois Juvenile Justice Commission states that the requirement for juveniles to register as sex offenders interferes with the juvenile's efforts at rehabilitation and punishes them for a crime that the majority never commit again. The Commission is recommending banning the practice of adding juveniles' names to sex offender registries who are under the age of 17. Currently, all juveniles convicted of sex crimes are required to register, and 70 percent of them must do so for life.
The Commission's report says their position is supported by the fact that sex crimes committed in youth are rarely repeated in adulthood. Further, they state that community treatment plans focused on the offender are extremely effective, and produce better results than jail time. When possible, treatment should occur while the offenders are home so they can benefit from parental and familial support, as opposed to receiving such treatment while incarcerated. Incarceration should only be used as a last resort.
Effects on the Offender and the Victim
Automatic registration requirements that apply across the board do little to protect the public, and perhaps worse, such practices have significant negative consequences on the offender's, and potentially the victim's, life. The registration process destroys the anonymity of the victim, and if the victim is a family member of the offender, the recovery of any familial relationship is prohibited. The report says over half of all juvenile sex offenders are under the age of 14, and their conduct can often be attributed to immaturity, developmental disabilities, undeveloped social skills, or the fact that they were once victims of sexual abuse themselves - another reason why treatment in these cases is so important.
Registration Based on Risk
Instead, those associated with the study suggest that the courts have flexibility in ordering an offender to register, and that such determination be based on the risk associated with the particular individual. The report recommends developing standards to be used across the state that employ the use of a consistent assessment tool that can be used in determining risks posed by a particular offender. It also suggests providing training for courts and law enforcement on how to communicate with juvenile sex offenders and the victims.
Illinois Attorney Experienced in Juvenile Matters
While the law regarding registering has yet to change, an experienced juvenile law attorney will be able to inform their clients on the latest changes in relevant laws and how laws affect their client's rights. If you or someone you know has been charged with an offense as a juvenile, Davi Law Group, LLC is prepared to represent you in your matter. Feel free to contact us and schedule a consultation. We have successful experience serving clients in Chicago, Wheaton, and Warrenville.