Free Initial Consultations

630-580-6373
With offices in Naperville, Joliet, Wheaton & Chicago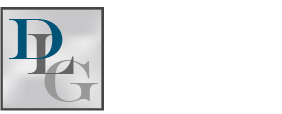 When spouses separate, it is possible that one spouse will need financial support. Illinois law provides courts with specific guidelines for determining the amount and duration of spousal maintenance.
If you and your spouse are divorcing and you are interested in learning more about spousal maintenance, do not hesitate to contact an attorney with skill and experience in the field of family law.
Types of Spousal Support
Alimony, or spousal maintenance, is the financial support one spouse pays to another during, or after, a divorce. There are several types of spousal support a court may grant to a spouse:
Temporary Maintenance: granted to a spouse only during the divorce process;
Permanent Maintenance: granted to a spouse for the remainder of their life; or
Rehabilitative Maintenance: granted to a spouse who can then work to become self-supported.
A judge will determine whether to award maintenance by considering several factors, including:
Length of the marriage;
Each spouse's income and financial needs;
The lifestyle the couple created during the marriage;
Impact of the marriage on each spouse; and
Educational needs of each spouse to become independent after divorce.
Once the court decides to award spousal maintenance, it will use formulas to figure out the amount and length of the maintenance.
Amount of Maintenance: using the gross income of both spouses, the court will then recommend an award that is equal to 30 percent of the supporting spouse's income minus 20 percent of the supported spouse's income. When the amount of the award is added to the supported spouse's income, the total amount of support may not exceed 40 percent of the couple's income prior to divorce.
Duration of Spousal Maintenance Award: the court will determine the duration of the award by multiplying the length of the marriage by a specified value. These values were designed to be proportional to marriage length. In this way, longer marriages should result in longer maintenance awards, and vice versa.
Exceptions to the Standard
The court does have some discretion in applying the formula. After careful consideration of the circumstances, a judge may determine that maintenance is not feasible. In these cases, the court must make the calculations provided in the formula and enter a finding explaining the reasons the court chose not to the follow the law's recommendation.
Contact an Attorney
Making the decision to divorce is difficult for many couples. The decision can be even more complex when a couple needs to figure out spousal support. If you and your spouse are considering a separation and you are interested in knowing more about spousal support, contact the DuPage County family law lawyers at Davi Law Group, LLC. We can help you consider all the factors of your divorce and help you make a good decision for your family. Please contact us today to discuss your case.
Source:
http://www.ilga.gov/legislation/ilcs/ilcs4.asp?ActID=2086&ChapterID=59&SeqStart=6000000&SeqEnd=8300000