Free Initial Consultations

630-580-6373
With offices in Naperville, Joliet, Wheaton & Chicago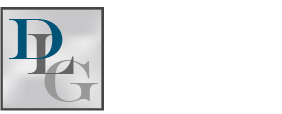 If you have followed any recent celebrity news, or even mainstream news, you have probably heard about the impending divorce of Brad Pitt and Angelina Jolie—two of the most famous people in the United States.
The actors have six children together. Therefore, along with figuring out the monetary parts of their divorce, they will also have to determine parenting time and responsibility arrangements regarding the children.
The divorce was filed in California and thus California law would apply. If they were getting divorced in Illinois, however, things would look a little different.
Jolie's Proposal
According to news sources, Jolie has requested sole physical custody of the children and has asked for joint legal custody. What this means is that if granted, the children would live with Jolie. Though, presumably, Pitt would have some visitation with the children with or without other conditions (such as supervision).
Joint legal custody means that both parents would have a say in the decision making around the children's lives—what schools they attended, what religion they practiced, and medical decisions. Sources also report that Jolie is not asking for any child support from Pitt.
Illinois Law
If Illinois law were governing this divorce, the terms would need to be a little different. The Illinois Marriage and Dissolution of Marriage Act was revamped at the beginning of 2016. In Illinois, the term "custody" is no longer used at all. Instead, Illinois has "parenting time" and "parental responsibility." Parenting time is somewhat similar to physical custody. However, rather than one parent having physical custody and the other just having visitation, both parents have some amount of parenting time, though one parent may have much more parenting time than the other. This could be especially complicated in a situation like the Pitt-Jolie divorce due to the traveling obligations.
Regarding "legal custody," Illinois does not use that framework but instead uses "parental responsibility." Parental responsibility involves the same kind of decision making, but each specific type of decision can be parceled out for either parent to be the sole decision maker on if warranted. For example, with regard to the Pitt-Jolie divorce, if the children are primarily living with Jolie, she could then be given sole parental responsibility around education decisions since the travel may make things more complicated than just choosing a school.
In terms of child support, the court would likely approve the waiving of child support because of both parties' vast wealth. However, for those with average incomes, chances are that the court would make one party pay child support to the other, though not always.
Contact Us Today for Help
If you are in the process of divorce, or are considering a divorce, it is important to have a knowledgeable parenting time attorney on your side to help you fight for an agreement that is in the best interests of your children. Our skilled DuPage County parenting time attorneys at Davi Law Group, LLC can help to represent you through the process and advocate for you and your children.
Source:
http://www.wjbdradio.com/entertainment-news/2016/09/21/angelina-jolie-brad-pitt-divorce-whats-next