Free Initial Consultations

630-580-6373
With offices in Naperville, Joliet, Wheaton & Chicago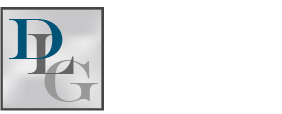 Blended families, ones that unite a couple in a second marriage after a divorce, are not uncommon. And, in many cases, stepparents and stepchildren will not share the same surname. A biological mother or father retains the right to seek permission from the court to alter a child's last name to match the last name of the biological parent and the stepparent. Under Illinois law, parents seeking a change of name for their child must demonstrate that the modification will benefit the child.
Steps to Changing Your Stepchild's Name
A stepparent may not petition a court to alter a child's last name. The child's biological mother or father must file a request to a court on behalf of their child before the court. Before requesting a name change, the parent must place a notice in a local newspaper for 21 days alerting the public of his or her plans to change his or her child's surname. This notice in the paper serves as notification in the state for anyone, including the child's other parent, who may not agree to the child's name change. Once the notice has run and the petition for the name change is filed, a court will choose a time to decide whether to grant the name change.
What to Expect at a Name Change Hearing
During the name change hearing, a court will decide if the modification of the name is in the child's best interest. The hearing will be an opportunity for the parent seeking the name change to demonstrate to the court that the name change will be beneficial to the child. The court will also take the other parent's opinion on the name change. If the child is old enough, the court will also take the child's opinion into consideration when deciding whether to grant the name change.
Stepparent Adoption
The process will be different if the stepparent has adopted the child. Once a child is a adopted by a stepparent, the child's biological parent loses all parental rights to the child and the adoptive parent takes on those rights and responsibilities. When the stepparent adopts a child, he or she will receive a certificate of adoption. The biological parent or the adoptive parent will be able to use this certificate the change the child's last name with the Office of Vital Records.
Let an Attorney Help
A court's decision on a name change is final and cannot be addressed a second time. This means it is important for biological and adoptive parents seeking to change their child's name to make sure they have all the evidence they need to a petition for a name change. Contact the DuPage County family law lawyers at Davi Law Group, LLC. We can help you gather the evidence you need for a name change and help you solidify the bonds of your blended family.
Source:
http://www.ilga.gov/legislation/ilcs/fulltext.asp?DocName=073500050K21-101