Free Initial Consultations

630-580-6373
With offices in Naperville, Joliet, Wheaton, Plainfield & Chicago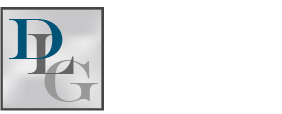 New Views on "Blended" Families
Over the years, many stereotypes have arisen about stepfamilies. From tales involving evil stepmothers to television shows depicting the perfect mix of complementary stepsiblings, it seems the public portrayal of blended families may have experienced a shift in our culture. A recent article suggests that the idea of the perfect blended family is unrealistic and that stepfamilies should be viewed in a more realistic, and less traditional, sense.
Outdated Terms
The author of the article suggests terms such as "broken family," "co-wives," and "blended family" are not only outdated, but in many ways, offensive. These terms promote inaccurate views of divorce, suggest strange versions of relationships, and imply ignorance about the reality of stepfamily life. All of these presuppositions, the author says, contribute to unrealistic expectation of family life and result in divorce in many cases.
Take, for instance, a somewhat common scenario: a divorced dad with kids remarries in the hopes that he is healing some of the pain the divorce brought to the family by bringing another mother into his children's lives. The high hope is that these individuals will seamlessly blend into a new family much like the first, with the new parent and the children loving one another unconditionally. While the intentions may be noble, they also have the very real possibility of being harmful and causing real feelings of hurt and resentment to all parties involved.
The Problem
The issue the author has is not that the act of remarriage after divorce with children thrown into the mix causes these negative feelings, but that the reigning expectation is that they will, or should, not. The family who does not happily get along with love and affection from the outset may wonder what they are doing wrong and what is wrong with them since they do not feel like the first family. Instead, it would be beneficial to view the stepfamily for what it is: something entirely new.
Stepfamilies usually reflect a number of individuals who are unrelated, come from different backgrounds, and are expected to live together under one roof. They also often involve children making trips back and forth to more than one home, an ex or deceased spouse, and the social bias that stepfamilies are second best. All of these factors reflect important differences between first families and stepfamilies that should be recognized, which is something that terms like "blended family" often fails to do.
Instead of trying to force stepfamilies to face an idealistic mold as the basis of their success, we should instead strive to accept that stepfamilies are inherently different. Children may prefer their biological parent over their stepparent. Parents, too, may be closer to their own child than a stepchild. Flexibility with relationships in a stepfamily goes a long way in making them work, letting relationships forms in their own way in their own time.
Divorce Attorney
The experienced
Wheaton divorce attorneys
at the Davi Law Group, LLC have successfully represented clients throughout DuPage County in divorce cases and other family law matters. Contact us today to schedule a consultation.