Free Initial Consultations

630-580-6373
With offices in Naperville, Joliet, Wheaton & Chicago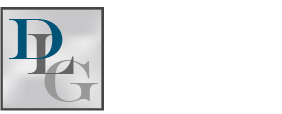 The process of divorce can be messy, especially when children are involved. Fueled by a desire to ease the transition for their children, many parents are turning to "birdnesting," a process in which the children stay in the family home and the parents take turns living there. Some say this gives children a more stable environment while the parents trudge through the legal process of divorce, but does it really work?
Data Regarding Birdnesting is Limited
Child development experts, healthcare professionals, psychologists, and other child specialists have been compiling and examining data on the impact that divorce has on children for decades now. Because of that, we now know that divorce is not necessarily what hurts children as much as it is the nature of the proceedings. Yet, when it comes to birdnesting, data is still sorely lacking. Quite simply, this divorce strategy has not been around long enough to determine, for sure, that it is beneficial to children during the divorce process.
Many Families Swear by the Birdnesting Method
Although the birdnesting process lacks any hard data, many families are singing its praises. They claim that their children seem to be more grounded, even if they themselves are struggling to cope with the process. Many of these families also continue on with their regular traditions, such as family dinner nights. These families claim that their children seem to feel more secure in the love that both parents have with them. Moreover, parents say that their birdnesting arrangement is a strong jumping point for the co-parenting relationship ahead.
The Process Can Be Stressful and Grueling
Although there may be numerous benefits to birdnesting during a divorce, parents need to recognize that the process can be stressful - especially for those that have significant marital issues. Because of this, it is important to recognize that birdnesting arrangements are not appropriate in every situation. For example, couples who had an element of domestic violence in their marriage are unlikely to see any benefit from birdnesting. Those who fight often may also find that birdnesting is not a viable option for them.
Contact Our Wheaton Divorce Lawyers for Guidance and Skilled Legal Help
If you are considering a birdnesting divorce, ensure you first have all the facts, and that you have skilled legal guidance and assistance on your side. As one of the most trusted names in family law, Davi Law Group, LLC can provide you with seasoned legal help during your Illinois divorce. Start by scheduling a personalized consultation with our DuPage County parenting time lawyers. Call 630-580-6373 today.
Source:
https://www.nbcnews.com/better/health/birdnesting-gives-kids-one-stable-home-after-divorce-does-it-ncna935336