Free Initial Consultations

630-580-6373
With offices in Naperville, Joliet, Wheaton, Plainfield & Chicago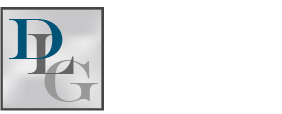 Child support is designed to ensure a child's immediate financial needs are met, such as food and clothing for school. It can also go toward a child's future, giving a parent the power to start up a college fund for the child. Sadly, statistics indicate that only 44 percent of all custodial parents receive the full amount of support that they are owed.
One California woman had been just one of many who had not received child support after her divorce. Given custody of their daughter, the woman had been left to raise and financially support the child after her ex-husband skipped town and moved to Canada. From there, the man completely disappeared. Fifty years later, the courts awarded the woman a settlement of $150,000. That amount included the overdue support payments of $35,000, as well as penalty fees and interest for four decades of unpaid support. her experience proves it is never too late to pursue the overdue support you are owed.
Pursuing Overdue Child Support in Illinois
Parents often feel as though they are alone in their pursuit of overdue child support. However, there are resources and services available to them. One of the most invaluable is the Department of Healthcare and Family Services (DHFS). They have the power and ability to track down a delinquent parent. They can also impose penalties on the parent to encourage payment. Examples may include suspension of the delinquent parent's driver's license or professional license, imprisonment, or putting a "freeze" on the delinquent parent's passport.
DHFS is not the only resource available to parents seeking overdue support. Those needing assistance through the process, and those that are in immediate need or owed substantial funds often turn to a lawyer for help as well. Able to work with DHFS, and capable of working out a favorable settlement that can protect your child's financial well-being, a lawyer can allow you to focus on the more important aspects of your life, rather than legal paperwork.
Contact Our DuPage County Child Support Lawyers Today
If you are owed back due child support and are struggling to track down your ex or obtain payments, contact Davi Law Group, LLC for assistance. One of the most trusted family law firms in the state, our Wheaton child support attorneys can take swift and immediate action to pursue the money you are owed. We aggressively protect the interests of your child, every step of the way. Call 630-580-6373 and schedule your personalized consultation with us today.
Sources:
https://online.hfs.illinois.gov/online/entry-flow.htm?execution=e1s1
https://www.foxnews.com/us/an-elderly-california-woman-receives-150000-in-child-support-50-years-after-her-divorce
https://www.census.gov/newsroom/press-releases/2018/cb18-tps03.html