Free Initial Consultations

630-580-6373
With offices in Naperville, Joliet, Wheaton & Chicago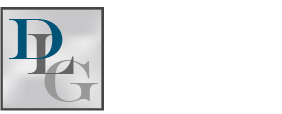 It is commonly known that the growth of social media usage in our country has caused many problems for people in relationships, including marriages. However, there is a bright side to the growing popularity of sites like Facebook and Twitter.
Social media
sites can be helpful during divorce proceedings because it provides an easy way to find attorneys and other resources, and it allows parents going through divorce and custody battles to stay in touch with their kids.
If you have recently found yourself facing a divorce, social media can lead you to many resources, including information on attorneys or how to handle custody. If you are beginning the search for a
dependable DuPage County divorce attorney
, social media can be helpful in verifying professional reputations. It is very likely that, if you perform a search on a prospective attorney, you will be able to find what past clients have to say about any experience working with that attorney. According to Virginia L. Colin, a professional family mediator from Virginia, social media can be used to "find information about matters such as spousal support, how to tell the kids (about the divorce), whether retirement accounts are marital assets in their state," and so forth. Social media can also be helpful in regards to keeping up with your children. It can be very beneficial for those parents who are separated from their kids for some reason. These reasons can include military deployment, foreign service work abroad, or just working in another part of the country. Social media sites like Facebook can help distant parents keep tabs on everything that is going on with their children. After a divorce, social media can solve a lot of problems in which one parent does not share any information with the other about what's going on with the kids. Social media lets parents see what their child is up to as well as how they feel about various things, maybe even about the divorce. It can sometimes improve communication between parent and child. If you are facing divorce, be sure to contact an experienced
Illinois divorce attorney
to assist you in answering any questions you may have and helping you through the process.