Free Initial Consultations

630-580-6373
With offices in Naperville, Joliet, Wheaton & Chicago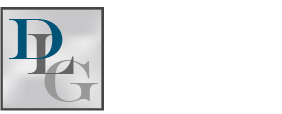 Many families decide to expand by adopting internationally. Yet international adoptions can be costly and may take longer than domestic adoptions. However, once adoptions are complete, parents and their adoptive child can begin to bond as a family.
Adoptions are legal once they are complete; still, many adoptive families may want to consider readoption once they return to the United States. Readoption is not required under Illinois law, although there are many benefits for both the adoptive parent and children. The process is simple and can be a great way for families to celebrate the adoption.
Why Should We Readopt?
The most important reason for readopting is that it legally terminates the biological parents' rights. This simple process will help protect you and your family against any potential legal issues. While this is rare, the process serves as an extra protection for adoptive parents.
Additionally, readoption helps a family avoid any problem with obtaining copies of their foreign adoption decree. Once a family completes the readoption process the state will then create a Record of Foreign Birth. Obtaining a Record of Foreign Birth only requires that the adoptive parents submit a Certified Illinois Certification of adoption and proof of the child's birth (e.g. copy of original birth certificate). A Record of Foreign birth will be very useful for an adoptive family as it can be used the same way as would a birth certificate, including when:
Moving Out of State Easier: Readoption also helps adoptive parents if they decide to move to another state that does not recognize their foreign adoption.

Renaming the Adoptive Child: The readoption process allows the adoptive parents to rename their child during the readoption process and use the readoption as a moment to celebrate their family.
You can start the readoption process by filing the Petition for Adoption. If you are considering readoption, then you will want to begin the process soon after you return to the United States. This ensures that you will not need to pass additional home inspections or other aspects of the domestic adoption process.
Let Us Help You with a ReAdoption
Readopting can be a great way for you and your family to solidify your adoption and celebrate with the rest of the world. Still, readoption is more than a moment to celebrate—it can have many legal benefits for the adoptive parents. If you have adopted a child or are thinking about an adoption, please contact the DuPage County adoption attorneys at Davi Law Group, LLC. We can advise you on the readoption process and help you figure out whether it is the best option for you and your family. Contact us today to schedule an initial appointment.
Source:
http://www.ilga.gov/legislation/ilcs/ilcs3.asp?ActID=2098