Free Initial Consultations

630-580-6373
With offices in Naperville, Joliet, Wheaton, Plainfield & Chicago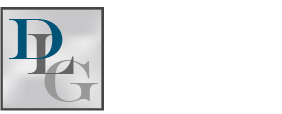 Benefits of Establishing Paternity in Illinois
Paternity refers to the relationship between a child and his or her legal father. A father, mother, and child can all benefit from establishing paternity, which gives a legal father rights and responsibilities regarding a child. It is important to note that the legal father of a child does not need to be the biological father, and Illinois law provides for many different ways that a mother or potential father can establish paternity.
Benefits of Establishing Paternity
There are several benefits to establishing paternity for both parents involved and the child. From a father's perspective, he can create and nurture a relationship with his child. He can also pass on his family name, culture, and anything else that is important to him. The mother of a child also benefits from establishing paternity. She can apply for support from the father if they are not married and have another adult present to support the emotional development of the child.
However, a child in these situations benefits the most from establishing paternity. The child can gain the right to inheritance, Social Security benefits, pension benefits, and possible military or veterans' benefits through his or her father. In addition, the child could be eligible as a life insurance beneficiary and support while still a minor. The child can also get a full medical history if the legal father is also the biological father. Finally, the child has an opportunity to develop a relationship with his father and that entire half of his extended family.
How to Establish Paternity
In Illinois, paternity can be established in a number of ways. Paternity is presumed if the parents were married at the time of a child's conception, birth, or both. It can be established if the father was married to the mother after the birth of the child and is listed on the child's birth certificate with written permission. Both parents can also come together and sign a "Voluntary Acknowledgement of Paternity" form that can be found at any Illinois Department of Human Services location.
If the mother and potential father do not agree on the paternity of the child, it can be established through a court or administrative order. The court can order the mother and potential father to come to court to settle the issue of paternity with a simple DNA test. If the potential father fails to show, then he is considered in default and can be presumptively named as the legal father. In addition, if the DNA test comes back positive as the child's biological father, the court can issue an administrative order that establishes paternity.
Contact an Illinois Family Law Attorney
With offices in Chicago, Wheaton, Warrenville, and Joliet, our family law firm is prepared to help clients with their family law needs in the city and the western suburbs. Our DuPage County family law attorneys can help you establish paternity or with any other family law need. Call the office or contact us today at Davi Law Group, LLC for a free and confidential consultation of your case.