Free Initial Consultations

630-580-6373
With offices in Naperville, Joliet, Wheaton, Plainfield & Chicago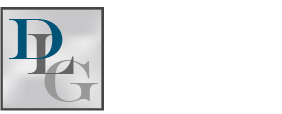 Behind on Child Support Payments? Try These Methods
Raising a child takes financial resources, so when you are ordered to pay child support, is important that you fulfill your financial obligation. Unfortunately, life can get in the way. People get injured or laid off from their jobs. Health complications can make it difficult to maintain gainful employment. If any of these (or any other scenarios) apply to your situation, there may be options available to you. Learn more with help from the following information.
Defaulting is Never an Option
Parents who fall behind on their child support payments sometimes avoid asking for help because they fear it will only increase their overall costs. Yet, if changes to their order for support are not made, the obligated parent may fall far enough behind on their payments to warrant disciplinary action from the state. Such consequences may include:
Jail time,
Cancellation of one's driver's license,
Cancellation of a professional license,
Wage garnishments,
Seizure of tax refunds,
Damage to one's credit,
Property liens, and
Felony charges.
All of these consequences can be avoided, so long as immediate action is taken when the parent can no longer meet their court-ordered obligation.
Resolving Child Support Issues Legally
Rather than simply avoiding your payments, consider trying one of the legal methods for reducing or forgiving your overdue child support. Such options may include:
Filing for a modification of your order for support,
Negotiating a reduced pay-off amount for overdue support,
Seek help from government agencies in finding gainful employment.
It is important to note that a modification to your order for support can only be obtained through the courts. Generally, there must be a "substantial change" to your circumstances, and documentation of health issues or loss of employment must be provided. Negotiating a pay-off amount for overdue support must also be done through legal channels. As such, it is important to seek seasoned legal assistance when attempting to make changes to your current order for support, or when seeking to reduce the amount of back support owed.
Contact Our Wheaton Child Support Lawyers for Help with Your Case
With such severe consequences in place for those who default on their child support payments, it is important that you seek immediate legal assistance when circumstances make it difficult to meet your financial obligation. Backed by experience, the seasoned DuPage County child support attorneys at Davi Law Group, LLC can help with your situation. Call 630-580-6373 and schedule a personalized consultation to learn more.
Source:
http://www.ilga.gov/legislation/ilcs/ilcs3.asp?ActID=2089&ChapterID=59