Free Initial Consultations

630-580-6373
With offices in Naperville, Joliet, Wheaton, Plainfield & Chicago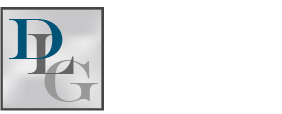 One of the most commonly asked questions for people considering bankruptcy is, "what is a bankruptcy discharge?" A bankruptcy discharge is a court order that makes previously charged debts permanently unenforceable, effectively wiping the slate clean. The debtor becomes no longer responsible for the payment. As an additional benefit, all harassing calls, letters, and other forms of communication from creditors attempting to collect the money must stop. If collection attempts continue, creditors risk being in held in contempt of court and face potential punishments.
Are All of My Bills Dischargeable?
Not all debts discharge. Some obligations remain valid even after the completion of the bankruptcy process. Eligibility for payment discharge depends on the chosen bankruptcy chapter. Typically, Chapter 13 has a broader range of dischargeable payments. The following expenses are commonly non-dischargeable:
Specific tax claims;
Child support;
Alimony;
Student loans; and
Criminal fines.
When Will the Debts Discharge?
The timing of a bankruptcy discharge filing depends on the chapter of bankruptcy filed. Since Chapter 7 is a liquidation bankruptcy designed to erase any unsecured debts, the discharge occurs early, typically between three and five months into the proceedings. Chapter 13 is a reorganization bankruptcy designed to help debtors pay back at least a portion of their debts. Discharge occurs after the debtor successfully makes all the payments on the agreed plan. Payment plans normally last three to five years.
Which Chapter Is Right for Me?
Although the thought of quickly discharging debts sounds appealing, Chapter 7 is not the appropriate chapter for all financial situations. To qualify for Chapter 7 bankruptcy you must have little-to-no disposable income. Too much income requires filing for Chapter 13. However, also in Chapter 7, you lose any nonexempt property you own, as it is sold in an attempt to pay for the outstanding obligations. If you choose to file Chapter 13, you retain your property but you agree to pay the debts through a repayment plan.
Would You Like Your Questions Answered?
Filing for bankruptcy is a process that deeply impacts your life. It is natural to have questions. If you would like those questions answered by a proven and experienced attorney, Davi Law Group, LLC can help. Our Wheaton, IL bankruptcy attorneys understand the gravity of this decision and will help guide you with compassion and dedication to your case. We gladly offer you a free and personalized consultation to discuss the options for your situation. Call us today at 630-580-6373.
Sources:
http://www.uscourts.gov/services-forms/bankruptcy/bankruptcy-basics/discharge-bankruptcy-bankruptcy-basics