Free Initial Consultations

630-580-6373
With offices in Naperville, Joliet, Wheaton, Plainfield & Chicago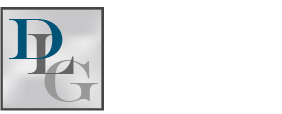 Filing for bankruptcy has never been "easy," but changes over the last several years have made the process even more complex than it used to be. Now, consumers must attend both credit counseling and debtor education before they can receive a bankruptcy discharge. Learn more about these counseling requirements in the following paragraphs, including how they are different and what you can expect during the process.
Why Counseling is Required
Most consumers would rather stay out of debt and avoid bankruptcy, but without the right tools, strategies, and information, doing so can be extremely difficult – especially in a world where credit is necessary for almost everything. Seeing the disconnect, the U.S. Government decided to put a new requirement in place; all debtors would need to attend counseling to improve their understanding of credit, debt, and how to manage it all wisely.
Of course, the one thing this requirement fails to account for is that not all consumers go bankrupt because they are poor planners. Instead, debtors may experience a work injury, auto accident, or some other catastrophe that throws them off track. Others may suffer a loss of employment, through no fault of their own. Still, the act of going through counseling can be beneficial; it can help debtors better prepare for such situations in the future, perhaps through a savings account or some other form of emergency planning.
Credit Counseling Requirements
Credit counseling takes place before a debtor files for bankruptcy, and it must be completed by all those filing for Chapter 7, 11, 12, and 13 bankruptcy. If the filing is being done jointly, then both debtors must complete the process. Furthermore, the counseling must be obtained through a nonprofit agency that has been approved by the United States Trustee Program. Upon completion, you should be provided with a Certificate of Credit Counseling, which must be included with your petition for bankruptcy.
Debtor Education Courses
Debtor education courses are completed after the petition has been filed with the court, but before the debts of a consumer can be discharged. Only required for Chapter 7 and 13 filers, this is a completely different type of course than credit counseling. It addresses important aspects of rebuilding credit and creditworthiness, such as maintaining and sticking to a budget. However, like with credit counseling, you will receive a certificate upon completion of the course, and it must be submitted to the courts before the bankruptcy debts can be discharged.
Contact Our DuPage County Bankruptcy Lawyers
If you are thinking about filing for bankruptcy but are uncertain of your next steps, contact Davi Law Group, LLC for assistance. Dedicated and experienced, our DuPage County bankruptcy attorneys can walk you through the entire bankruptcy process. We also help you prepare for a brighter, more financially secure future. Learn more about how we can assist with your bankruptcy case by scheduling a personalized consultation. Call 630-580-6373 today.
Source:
http://www.hib.uscourts.gov/forms/packages/CreditCounselingDebtorEd.pdf