Free Initial Consultations

630-580-6373
With offices in Naperville, Joliet, Wheaton, Plainfield & Chicago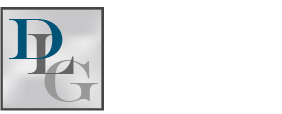 Credit is often used to obtain the important things in life: homes, vehicles, furniture, and more. Unfortunately, the use of credit also places consumers in debt. Should a life crisis occur – an illness, an auto or work accident, a layoff at their job, or another unexpected event – debt can quickly go from manageable to a full-on crisis. Is it possible to regain control without filing for bankruptcy? Perhaps, but even if bankruptcy is required, some strategies can be used to improve your circumstances.
An Overview of the Bankruptcy Process
Debtors who are unable to make good on their debts may be eligible to file for either Chapter 7 or Chapter 13 bankruptcy. Both offer a way to start with a "clean slate," but both also have an impact on your credit score and ability to obtain new credit. The effect is temporary, of course, but it is an inconvenience that debtors should consider and discuss with an attorney before moving forward with the bankruptcy process.
Another important aspect to consider is how the type of bankruptcy you file may impact your ability to keep certain assets. For example, you can include a vehicle in a Chapter 7 bankruptcy, but the creditor is still allowed to collect the asset to try and recoup at least some of their losses. In contrast, filing for Chapter 13 bankruptcy may give you the ability to keep a vehicle, but you must include the finance company in your payment agreement and adhere to its terms.
Loan Modification as an Alternative to Bankruptcy
Some debtors may be only a little behind on a payment or two, or they may have only temporarily experienced a setback. If these debtors know they can get things back under control, if they can find a little breathing room, loan modification may be an option. To qualify, you must be:
Spending more than 31 percent of your household income on your debt;
Delinquent or at risk of a default on your loans because of a change in your financial situation;
Ineligible for a refinance of the loan; and
Owe more than the home or asset is worth.
Mortgages are some of the most commonly sought after modifications, but you may also be eligible for a loan modification for a vehicle or other debt. A bankruptcy lawyer can help you determine your options.
Combining Loan Modification with Bankruptcy
Loan modification may still be an option, even if your debt is just too far out of control and bankruptcy is needed. In fact, many debtors have used loan modification in conjunction with their bankruptcy to improve the overall outcome of their situation. The asset, with continuing timely payments, goes as a positive on your credit, which can somewhat balance out the negative impact of the bankruptcy. Further, you may have more favorable terms on your loan, which can set you up for success long after the bankruptcy process is complete.
Contact Our Wheaton Bankruptcy Lawyers
If you or someone you love is experiencing financial troubles, contact Davi Law Group, LLC for assistance. Dedicated and experienced, our Wheaton bankruptcy lawyers can examine the situation and then discuss your options to help you choose the most favorable path forward. Schedule your personalized consultation to get started. Call 630-580-6373 today.
Sources:
http://www.realtor.com/advice/finance/loan-modification-vs-refinancing/?is_wp_site=1
https://www.thebalance.com/mortgage-loan-modification-and-bankruptcy-4067663