Free Initial Consultations

630-580-6373
With offices in Naperville, Joliet, Wheaton, Plainfield & Chicago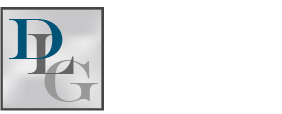 Managing life and the kids during and after divorce can be stressful, especially in the beginning. Thankfully, with a few good tips and a little time, everyone starts to find their new routine. Learn more how to improve the back-to-school transition while going through a divorce, and discover how an experienced attorney can smooth the process for everyone involved.
Start with Realistic Expectations
Unrealistic expectations can be extremely toxic to the co-parenting process, and can often lead to arguments, hurt feelings, and coping problems. As such, parents are encouraged to be patient with one another (and themselves) and understanding with their child. After all, everyone is trying to adjust to a new life, and it takes some time to accomplish that.
Developing Your Strategy
Every family is unique, which is why every parenting plan should be carefully thought out and tailored to meet the specific needs of the involved parties. Consider your schedules, your child's activities, possible issues that may arise, and how you will handle them. For example, if you and your spouse both have high-demand jobs, you may need to consider how your child will get to and from flute practice if you are both tied up at work. Of course, you might not ever need your worst-case scenario strategies, but it is still good to have them in place.
Try Using Technology to Stay in Touch
Technology has made it possible for busy and divorcing parents to communicate with less interaction and no more fuss than necessary. For example, there is now an app that updates schedules in real time, gives you the ability to share documents (i.e. divorce documents or your official parenting time plan), and ensures everyone knows what is happening throughout the day. There are chore apps, device monitoring apps (which can help parents organize screen time limits), and even shopping apps where you can share and split back-to-school shopping lists.
Consider Asking for Help
Help in adjusting to divorce and the start of a new school year can come from your community (i.e. after school programs), the school (i.e. arrangements on which parent will be called first in the event of an emergency), therapists, divorce attorneys, and more. Family and friends may also be willing to pitch in, be it to pick up the kids from school, watch them until one of you is off work, or simply taking them to flute practice when you need a day to yourself. Remember, there is nothing wrong with asking for help when you need it.
Contact Our DuPage County Family Law Attorneys
If you are going through a divorce and need assistance with your parenting plan, contact Davi Law Group, LLC. Dedicated and experienced, our DuPage County family law attorneys can examine your family's needs and provide creative solutions that will hopefully satisfy all parties involved. Schedule your personalized consultation to get started. Call 630-580-6373 today.
Source:
http://www.huffingtonpost.com/entry/10-ways-these-divorced-parents-make-back-to-school-time-less-stressful_us_55db5e8be4b0a40aa3ab9d9e