Free Initial Consultations

630-580-6373
With offices in Naperville, Joliet, Wheaton & Chicago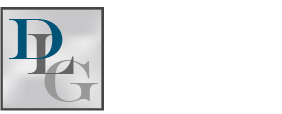 Divorce may end a marriage, but it does not end the co-parenting relationship between a couple. In fact, children of divorce tend to fare best when both of their parents work together to protect the child's best interests - and not just immediately after the divorce, but also as the child grows and their needs change. Back-to-school season is a good time to reexamine a child's situation and consider if changes to the parenting plan may be in order. Learn more in the following sections, and discover how a seasoned, competent family law attorney can assist you with the process.
Putting Your Child's Needs First
It is normal for parents to be protective of their time with a child; they grow up fast. Yet, it is critical that divorced couples consider and attempt to meet their child's needs in every way possible. Part of this is because studies have shown that divorce does not necessarily create problems for children. Instead, children tend to experience poorer outcomes (i.e. struggling with relationships as an adult, poor academic performance, behavioral issues, etc.) when there is a great deal of contention between the parents. You and your spouse can protect your child from such outcomes by placing the needs of your child over your own wishes and desires.
Growing Children and Changing Needs
The needs of all children change as they grow older - homework demands get bigger, school start times change, and they often become involved in more activities. Those changes can be even more difficult to manage when the child's needs are being met in two separate homes and they have two different schedules to follow. Parents can help their child by considering what may benefit the child most.
For example, if the child has spent their primary school years with one parent, but the other parent lives closer to the middle or high school, it may benefit the child more to switch where they sleep during the school week. Alternatively, if a parent has been the one to handle after-school activities but then their work schedule changes, it may be best for the other parent to take over the afternoon parenting hours. It can also be beneficial for parents to start including their child in parenting plan discussions as they get older and become more aware of their own personal needs.
Contact Our Wheaton Parenting Plan Modification Lawyers
If a change to your Illinois parenting plan is in order, contact Davi Law Group, LLC for assistance. Seasoned and experienced, our DuPage County family law attorneys strive to be diligent advocates that you can rely on and trust as your family grows and needs change. Call 630-580-6373 and schedule your personalized consultation to get started today.
Source:
http://www.ilga.gov/legislation/ilcs/documents/075000050K610.5.htm