Free Initial Consultations

630-580-6373
With offices in Naperville, Joliet, Wheaton & Chicago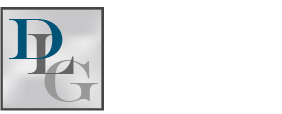 While divorce can be financially devastating at any stage of life, those who are nearing retirement are considered to be at the greatest risk for severe financial losses. Thankfully, it is possible to mitigate against this all-too-common gray divorce issue. Learn how in the following sections, including how a seasoned divorce attorney can help improve the outcome of your Illinois divorce case.
Understanding the Risks of a Gray Divorce
The risks associated with gray divorce are no different from those seen in other divorce cases. Instead, it is the age and stage of life of the divorcee that creates additional risks. Financial losses are more difficult to overcome because the individual is nearing the end of their income-earning years. That also means that the individual is nearly done contributing to the account. When one considers that retirement accounts are often one of the more valuable assets that a party owns, the risk of severe financial loss in a divorce becomes clear and extremely real.
Mitigating the Risks with Effective Divorce Planning
There are many ways to mitigate against the risks of a gray divorce, but a strategy known as divorce planning is often the most effective. Individuals who use it take their time before officially filing, and they implement preventative measures to protect their retirement account and other major assets. They may also consider delaying their retirement, or they may find other ways to earn income during their retirement (i.e. dog walking, selling crafts, etc.). Other elements of divorce planning include:
Hiring a financial advisor,
Tracking and analyzing income and expenditures,
Creating and sticking to a budget before the divorce,
Opening a separate bank account,
Paying down debt before filing,
Educating one's self on alimony laws and limitations,
Researching whether one may be eligible to collect on a spouse's social security, and
Hiring a competent divorce attorney.
More Ways to Protect Your Current and Future Assets
Divorce planning is not the only way that one can protect their current and future assets in a divorce. Parties can also take precautionary measures, such as ensuring a spouse has life insurance if they are ordered to pay alimony. Individuals are also encouraged to monitor their credit, just in case a spouse attempts to take out a line of credit in their name. Lastly, gray divorcees can seek guidance and assistance from seasoned professionals (attorneys, financial advisors, etc.) to help them effectively plan for and mitigate potential financial losses.
Contact Our DuPage County Divorce Lawyers
At Davi Law Group, LLC, your best interests are our top priority. Dedicated and experienced, our DuPage County divorce lawyers can assist you throughout the entire divorce process to reduce the risk of severe financial loss in your gray divorce. No matter what the situation, we strive for the most favorable outcome. Learn more by scheduling a personalized consultation. Call 630-580-6373 today.
Source:
https://www.marketwatch.com/story/7-ways-to-manage-financial-pitfalls-during-a-late-in-life-divorce-2018-02-09