Free Initial Consultations

630-580-6373
With offices in Naperville, Joliet, Wheaton & Chicago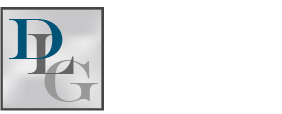 A recent Illinois Supreme Court opinion shed light on how attorney's fees are handled in divorce cases, ending a battle that had both spouses in and out of court for 10 years. According to the Chicago Sun Times, the ruling means that a wealthy bankruptcy lawyer must pay his ex-wife $160,000 in attorney's fees plus $27,500 in monthly spousal support.
In the original 2016 divorce settlement, the court ordered the man to pay a staggering $35,000 per month in alimony; he appealed that amount over the next few years. As the case dragged on, the ex-wife poured thousands of dollars into legal representation to protect her interests. The matter stands for the proposition that the parties' respective finances are one factor involved with determining who pays attorney's costs in an Illinois divorce case.
Petition for Attorney's Fees
Under the Illinois Marriage and Dissolution of Marriage Act, a spouse can file a petition with the court to request payment of his or her costs, including attorney's fees. The court may issue such an order after considering the financial resources of the respective parties. An award of fees may be issued for any proceeding under the Act or other court matters, such as:
Proceedings to enforce or modify court orders;
Defending or prosecuting appeals of court orders or judgments;
Maintaining or defending a motion to stay proceedings;
Ancillary litigation connected to any proceeding under the Act; and,
Actions that involve abduction of a minor child in contravention of US and international law.
When moving for the other spouse to pay attorney's fees, the document must include an affidavit on the factual basis as the reasons an award is necessary.
Attorney's Fees as a Penalty
Under the Act, a party may also be ordered to pay the other spouse's attorney's fees as a penalty for various types of misconduct. For instance, when a spouse requests temporary spousal maintenance or child support, he or she must file an affidavit asserting certain facts as proof. If that party intentionally or recklessly prepares an inaccurate or misleading affidavit, or includes financial documents that amount are intentionally or recklessly false, the court may award attorney's fees to the other spouse as a punishment.
Talk to an Experienced Attorney About Fees in an Illinois Divorce
The recent opinion handed down by the Illinois Supreme Court is helpful in understanding how state law applies to attorney's fees with regard to divorce matters. Still, every case is unique. Discuss your situation with a qualified DuPage County family lawyer who can tell you more about your options and what to expect throughout the process. For more information on divorce proceedings in Illinois, please contact Davi Law Group, LLC today.
Source:
http://chicago.suntimes.com/news/kapos-high-court-weighs-in-on-pricey-divorce/