Free Initial Consultations

630-580-6373
With offices in Naperville, Joliet, Wheaton, Plainfield & Chicago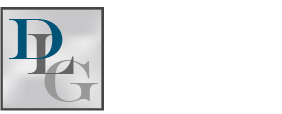 At Odds in Your Marriage While Under the Stay-at-Home Order? You Can Start the Divorce Process, Even During the COVID-19 Quarantine
With most of the country on lockdown, couples who are at odds in their marriage are feeling the pressure. Add in potential job losses, the possibility that parties have had to move back in together to save money, and the minimal court operations and you have the perfect formula for an all-out marital explosion. Thankfully, parties do not have to wait to proceed with the divorce process. In fact, it is recommended that you not wait and, instead, start moving forward.
Divorce Takes Time
Divorcing parties often underestimate just how much time it takes to complete the divorce process. At a minimum, most go through at least 60 days of preparation and paperwork before seeing a judge. Complex cases and high conflict situations can take much longer to resolve.
While no one can say for certain how long the stay-at-home orders will last, parties do not have to delay the process. Instead, start the process now and you can expedite the court process and complete your case sooner once the orders have been lifted.
Divorce Requires Preparation
One of the reasons that divorce takes so long is that there is a great deal of preparation that must go into it. Parties need to gather financial documents. Then there is the discovery process, where each party's attorney ensures that all financial information has been accurately and fully disclosed. If there are children, the parties must also work out a parenting plan, which typically means a lot of back and forth negotiation.
Parents may also want to include COVID-19 specific parenting plan concerns, such as how they will handle an infection within the family. Exchanges may also be more difficult right now, but parents should keep in mind that these difficulties are unlikely to last.
Our Wheaton Divorce Lawyers Are Offering Email, Phone, and Video Consultations
At Davi Law Group, LLC, we recognize that families are facing unprecedented challenges. We are here to help. Our seasoned DuPage County divorce lawyers are offering consultation services and legal representation through email, phone, and video chat. We can guide you on how to start the divorce process now - even under quarantine. No matter what the situation, we will protect your interests. Get started on your case by calling the office at 630-580-6373 today.
Source:
https://www.foxbusiness.com/lifestyle/coronavirus-divorce-rate-couples-quarantine