Free Initial Consultations

630-580-6373
With offices in Naperville, Joliet, Wheaton & Chicago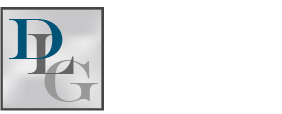 Infertility can strain a marriage, sometimes to the point of divorce. So what happens when the parties go through fertility treatments, decide to call it quits, and still have embryos? In most cases, the embryos are either donated or destroyed. The Governor of Arizona is hoping to change that, at least in their own state, and that could set a trend for others. Learn more about the new fertility bill in Arizona, and discover more about what your rights are in an Illinois divorce where embryos are considered an asset, rather than a chance at parenthood.
A New Ruling for Unused Embryos in a Divorce?
All across the country, couples are fighting for the right to use their embryos after a divorce. Sadly, most have been denied rights to them, and some have been ordered to have them destroyed. That is essentially what happened to an Arizonan woman. She and her spouse had created the embryos when she was diagnosed with breast cancer. When the cancer treatment ended, her spouse said he no longer wanted to have children with her and filed for divorce.
The woman, now incapable of having children without the embryos, pleaded with the courts to obtain the rights to use them. Instead, the judge stated that her desire to have children did not override her husband's desire to not have them, and he ruled that the embryos should be donated. After hearing of the woman's plight, Arizona Governor Doug Ducey introduced SB 1393. Passed through the Senate and waiting to be passed by the House, the bill would override any agreements that may have been created with the infertility treatment center and allow one parent to take "custody" of the embryos. The bill would also relieve the other parent of any rights or responsibilities after a child is born, provided they do not have any desire to parent. Otherwise, they could pursue legal parenting time and an allocation of parental responsibilities once the child has been born.
Most courts are ruling against such arrangements, as it not only challenges the definition of "personhood," but it can also be seen as an invasion of one's medical rights and privacy. Yet, if the bill is passed, it could set precedence in other states, which has been lacking up to this point. Depending on which side of the argument you fall on, the possibility of the passing bill may leave you feeling like you need to either need to rush your divorce to avoid the possibility of a child you do not want or wait to see if the bill is passed to increase your odds of gaining access to embryos that you still want. In either situation, the assistance and experience of a seasoned divorce lawyer are highly recommended.
Contact Our DuPage County Divorce Lawyers
At Davi Law Group, LLC, we aggressively protect the rights and best interests of our clients. No matter what the situation, our dedicated DuPage County divorce lawyers work hard to achieve the most favorable outcome possible. Schedule your personalized consultation to get started. Call 630-580-6373 today.
Sources:
http://ktar.com/story/2010662/gov-doug-ducey-signs-bill-giving-parent-use-of-embryos-after-divorce/
https://www.azcentral.com/story/news/politics/legislature/2018/03/08/arizona-bill-could-control-who-gets-embryos-divorces-despite-previous-agreements/404892002/