Free Initial Consultations

630-580-6373
With offices in Naperville, Joliet, Wheaton, Plainfield & Chicago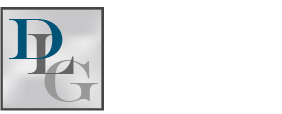 Appraising Hard-to-Value Property in Preparation for an Illinois Divorce
Officially ending a marriage through divorce is much more than simply breaking up a relationship. Numerous financial and legal issues will need to be addressed including the division of marital debts and assets. However, before a couple can reach a property division agreement, they must first take stock of their marital and non-marital property. In many divorce cases, correctly valuing these assets in preparation for division is one of the most challenging aspects of the divorce.
Determining the Value of Complex Assets
Per Illinois law, spouses are entitled to an equitable share of the marital estate. The marital estate contains property that was accumulated during the marriage with some notable exceptions such as property obtained through gift or inheritance. Whether spouses are able to reach an out-of-court settlement or the case goes to litigation, property must be properly valued before it can be divided. Some assets that are often especially difficult to value include:
Business interests – If a spouse or couple owns a business or has business interests, the value of the assets will need to be calculated in order for the asset to be properly addressed during the divorce. The spouses may want to work with a skilled accountant or business valuation specialist in addition to their divorce lawyer to determine the best way to accurately value the business. Another consideration that makes dividing a business during divorce challenging is that part of the business assets may be classified as marital and part classified as non-marital. Even if a business was acquired before the marriage, the non-owner spouse may be entitled to a portion of the business's proceeds.
Digital assets – Digital and electronic assets like cryptocurrency and non-fungible tokens may also need to be addressed in your divorce. Cryptocurrency like Bitcoin can vary dramatically in value within just a few weeks. Furthermore, digital currency can be difficult to trace, making it a popular choice for spouses hoping to hide assets.
Intellectual property – You may assume that proceeds from your creative works are yours alone. However, your spouse may be entitled to a share of profits from intellectual property like songs, books, or films. When valuing intellectual property, you must consider both the present and future value of the asset.
Collectables – Comic books, stamps, art, coins, wine, and sports memorabilia are just some of the countless collectables that spouses may need to value and divide during a divorce. Collections that someone has spent several years accumulating may be worth tens or even hundreds of thousands of dollars. The monetary value of these items can impact property division, spousal maintenance, and child support determinations considerably.
Contact a DuPage County Property Division Lawyer
If you or your spouse owns complex assets or assets of great value, it is important to work with a divorce attorney who understands how to address these assets during property division. At Davi Law Group, our Wheaton divorce attorneys work with appraisers and other financial professionals to help our clients achieve property division settlements or awards that are based on factual, current property valuations. Call 630-580-6373 and set up a free, confidential consultation to learn more.
Source:
https://www.ilga.gov/legislation/ilcs/documents/075000050k503.htm