Free Initial Consultations

630-580-6373
With offices in Naperville, Joliet, Wheaton & Chicago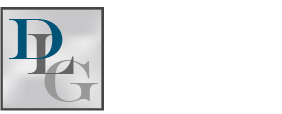 Lawyers do not like to lose in court. This is particularly true in divorce cases where the attorney knows the "losing" party might experience a tremendous financial change or lose parental rights.
When you lose in court, you may feel like you want a second chance to change the court's decision. Many individuals have heard of the term 'appeal,' and understand that an appeal can reverse a court's decision on a matter. What you may wonder after a decision in a divorce is whether or not you can appeal the trial court's decision; and, if so, if you in fact should appeal the decision.
Ultimately, the answer depends on the specifics of the case, which is why it is important to speak to an attorney beforehand.
Appeal Rights in Family Law Cases
When you file an appeal, you are requesting that the Illinois Court of Appeals review the decisions and conclusions made by a lower court. Illinois law must grant the right to appeal. Therefore, if the law does not grant the right to appeal then you may not file an appeal. It is possible to file an appeal after a trial court enters a "final decision." This is not the same as a final order, which you are not able to appeal. A lawyer will be critical to helping you understand which orders you can appeal and those which you cannot.
How Can I Appeal the Court's Decision?
If you decide to appeal a decision, you must file an appeal notice within a specific timeframe, generally within 30 days. The appeal notice will let the appeals court know that you intend to appeal an order entered by a lower court. Once you have notified the court, you will have a certain amount of time to file a brief that explains your legal arguments to the court. Meeting deadlines is critical. If you miss a deadline, then you run the risk of losing your appeal and the appeals court upholding the decision you want to appeal.
Should I Appeal Any Order in a Divorce or Child Support Case?
It may not always be wise to appeal a decision. Before deciding to appeal, you may want to consider the following factors:
Appeals take a long time and in the meanwhile your case will be on hold. In a custody case, this type of instability may be very detrimental to your child;
Reasons for appealing may vary. If you are simply upset the court believed your spouse and not you, then there is likely very little an appeals court will be able to do to help; and
"Winning" means you have to go through the trial again. You should carefully consider the emotional and financial cost of re-litigating your divorce.
Let an Attorney Help with An Divorce Appeal
Talk with a DuPage County divorce attorney at Davi Law Group, LLC to discuss whether you should appeal your divorce. We can advise you about your right to appeal and develop an appeal to help you clearly express your position to an appellate court. Please contact us today to schedule an appointment.
Source:
http://www.illinoiscourts.gov/supremecourt/rules/art_iii/artiii.htm