Free Initial Consultations

630-580-6373
With offices in Naperville, Joliet, Wheaton & Chicago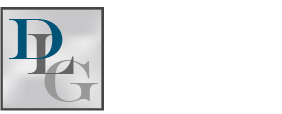 Science has long shown that children are vulnerable to experiencing maladjustment issues, such as anxiety, in divorce. How can you detect such issues in your child, and how can you help them cope? Learn more in the following sections, including how the aid of an experienced family law attorney can improve the outcome of your case, thereby decreasing the odds that your child will suffer from anxiety during or after the divorce process.
Understanding the Prevalence of Anxiety in Children of Divorce
Any child can experience anxiety, but the risk is low for the general population. Traumatic life events, including divorce, can increase a child's risk of developing an anxiety disorder. In fact, in one study that compared the rate of generalized anxiety among divorced Spanish children between the ages of 8 and 12 years of age against the same-aged children who had not experienced a divorce, the rate of generalized anxiety disorder among the children of divorce was notably higher. As such, parents are encouraged to mitigate against the factors that may cause anxiety in a child that is experiencing a parental separation or divorce.
Contention is a Major Contributor to the Risk of Anxiety
While divorce, in and of itself, can spark anxiety in a child, experts have found that contention during and after the proceedings (i.e., animosity, arguments, etc.) can be far more damaging to a child's mental and emotional well-being. Parental alienation – a situation in which one parent uses various tactics to try and pit the child against the other parent – can also cause a child to develop anxiety during or after a divorce. In either case, parents can mitigate the risk by keeping the divorce proceedings as amicable as humanly possible.
Focusing on the Best Interests of the Child
While some parents walk into divorce planning to "win," those that want to reduce the risk of maladjustment issues, such as an anxiety disorder, typically focus on their child's best interests. For some families, that means splitting parenting time almost down the middle. In others, it means letting a parent relocate with the child to improve their quality of life, even if it makes visitation a little more difficult. Whatever your family's needs may be, it is important to seek the guidance and assistance of an experienced family law attorney.
At Davi Law Group, LLC, we fight to protect the best interests of children, regardless of the circumstance. When necessary, we can also aggressively protect your parental rights (including the right to protect your child from a neglectful or abusive parent). Schedule your personalized consultation with our DuPage County family law attorneys to get started. Call 630-580-6373.
Source: