Free Initial Consultations

630-580-6373
With offices in Naperville, Joliet, Wheaton & Chicago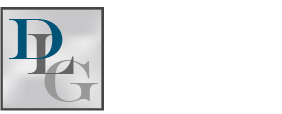 Being served with divorce papers can come as a shock, even when things are bad and you are expecting it. You may also find yourself at a loss on how to handle the situation at hand. Learn how to answer your divorce petition in the following sections, and discover what our seasoned divorce lawyers can do to help you with the next steps of the divorce process.
Your Response Must Be Submitted Within the Allotted Timeframe
Divorce petitions must be answered within the allotted timeframe to avoid default; since a default means that your spouse gets what they are asking for in the divorce, you will want to avoid this at all costs. As soon as you receive your petition, seek seasoned legal help.
You Need to Dispute Any Points That You Do Not Agree With
Few divorcing spouses agree on every point; the same will likely be true for you and your spouse. Matters of dispute must be addressed in your response to the petition. Otherwise, your spouse gets what they are asking for in the divorce. Disputing points that you do not agree with allow you to protect your rights and your interests in the divorce, but since divorce papers are often filled with legal jargon, it is possible for you to miss critical issues. Seek legal help and reduce the risk of this happening in your Illinois divorce.
Responses Should be Crafted with the Help of a Seasoned Divorce Lawyer
Being served with a divorce petition can unearth a lot of negative emotions - rage, anger, resentment, and even remorse. All of these feelings can cloud your judgment and make it difficult for you to respond appropriately to the petition. As such, it is highly recommended that you seek seasoned legal assistance from a skilled Illinois divorce lawyer.
Do Not Contact Your Spouse
While it may be tempting to contact your spouse and argue your point (whether it's a dispute over the terms they have outlined or the divorce itself), doing so is likely to do more harm than good. For one reason or another, your spouse has decided to end the marriage. Rather than try and fight it on your own, turn to a team of professionals for help with the next steps.
Contact Our DuPage County Divorce Lawyers
If you have been served a petition for divorce in the state of Illinois, contact Davi Law Group, LLC for assistance. Skilled and experienced, our Wheaton divorce lawyers can help you understand and address the points listed. Call 630-580-6373 and schedule your personalized consultation to get started.
Source:
https://www.womansdivorce.com/response-to-divorce-filing.html