Free Initial Consultations

630-580-6373
With offices in Naperville, Joliet, Wheaton, Plainfield & Chicago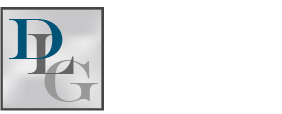 An Overview of Alimony Laws in Illinois
Divorce can have a massive financial impact on both parties. Many divorcing spouses worry about how they will pay their bills without their spouse's financial support. Alimony, called spousal maintenance in Illinois law, provides an opportunity for financial relief. However, spousal maintenance is only available in certain situations. If you are getting divorced and you or your spouse is interested in pursuing spousal maintenance, an experienced family law attorney can give you advice customized to your circumstances.
Spousal Maintenance Entitlement
Spousal maintenance recipients have traditionally been women, however, Illinois spousal maintenance law makes no distinction between men and women. A spouse may qualify for spousal maintenance if:
The spouses signed an agreement such as a prenuptial agreement that determines spousal maintenance arrangements.

The court determines that spousal maintenance is appropriate given the spouses' financial circumstances, the duration of the marriage, the standard of living during the marriage, and other statutory factors.

The spouses reach an agreement regarding the terms of spousal maintenance.
Determining the Value of Spousal Maintenance Payments
The amount and duration of alimony payments vary from case to case. Usually, a statutory formula is used to determine how much a spouse pays in alimony. Both spouses disclose information about their income and financial obligations. A quarter of the recipient spouse's net income is subtracted from a third of the paying spouse's net income to determine the annual amount of spousal maintenance to be paid. However, the amount paid in maintenance cannot exceed 40 percent of the couple's combined net incomes. Courts have the option to deviate from this formula if using the formula would be inappropriate given the circumstances.
Duration of Spousal Maintenance Varies
Often, spousal maintenance is ordered for a finite period of time. The longer the marriage, the longer a spouse receives spousal maintenance. If a marriage has lasted 20 years or longer, the court has the option to order permanent spousal maintenance. However, spousal maintenance ends if the receiving spouse remarries or the paying spouse passes away.
Modifying a Spousal Maintenance Order
Spousal maintenance orders may be modified under certain circumstances. Usually a "substantial change in circumstances" is required to change a spousal maintenance order. For example, if a paying spouse becomes disabled and unable to work, the court may reduce or eliminate their spousal maintenance obligation. If the recipient spouse cohabitates with a romantic partner, the paying spouse has the right to request termination of the spousal maintenance obligation.
Contact a Wheaton Spousal Maintenance Lawyer
If you are getting divorced, contact a DuPage County family law attorney for help with spousal maintenance concerns. Call us at 630-657-5052 for a free, confidential case assessment.
Source:
https://www.ilga.gov/legislation/ilcs/fulltext.asp?DocName=075000050K504