Free Initial Consultations

630-580-6373
With offices in Naperville, Joliet, Wheaton & Chicago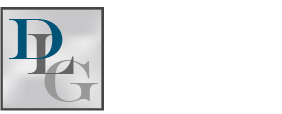 With more than 1.3 million employees nationwide, Walmart is America's largest employer. In the past, it has been criticized for its lack of benefits, but the company has started to respond to the concerns, needs, and desires of its employees. Raising its hourly wage to $11 an hour was just a start; they have also added more benefits for parents – including those who are considering adoption. Learn more, including how an experienced attorney can help you successfully navigate your way through the complex and nuanced process of adoption.
Paid Maternity and Paternity Leave
Although some Walmart employees may be covered for maternity or paternity leave under the Family Medical Leave Act (FMLA), their time away from work under this program is unpaid. To obtain compensation, new parents would have to request maternity or paternity leave. Starting in February, the company will extend the amount of time that parents can request – going from eight weeks of paid maternity leave to ten and two weeks of paternity leave to six. It is not clear if the company will continue to compensate full-time employees at a half-time rate when the changes go into effect, or if they will be able to also receive the full compensation benefit as salaried employees.
Adoptive families are encouraged to take advantage of the leave benefits available to them. Try to stack them, if possible, and take both paid and unpaid leave at the same time, as doing so may both lessen the financial burden that your family may experience after an adoption while also giving your family the time you need to bond and find a new routine.
Walmart's New Adoption Benefit
Starting in February, Walmart employees who plan to adopt will have an additional benefit – a payout of $500 that they can put toward legal fees and adoption costs. Available to both full-time and salaried members of management, the benefit can ease the financial burden that some families face during the adoption process. The benefit also increases the chances that a family will seek qualified legal assistance during the adoption process, which often reduces stress and improves the outcome for adoptive families.
Contact Our Wheaton Family Law Attorneys
If you are looking to adopt a child, contact Davi Law Group, LLC for assistance. Dedicated and experienced, our Wheaton family law attorneys can assist you through the entire process. We stand by your side, an advocate that is committed to helping you grow your family. Schedule your personalized consultation by calling 630-580-6373 today.
Sources:
https://www.benefitnews.com/news/walmart-adds-adoption-benefit-expands-parental-leave
https://www.usatoday.com/story/money/business/2013/08/22/ten-largest-employers/2680249/
http://www.americanadoptions.com/adopt/federal_family_and_medical_leave_act