Free Initial Consultations

630-580-6373
With offices in Naperville, Joliet, Wheaton, Plainfield & Chicago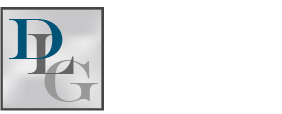 Allocation of Parental Rights and Parenting Time - Examining the Differences and How Each is Determined in an Illinois Divorce
When married parents decide to divorce, they must develop a parenting plan that addresses both the allocation of parental rights (formerly known as child custody) and parenting time (formerly known as visitation). The details of that plan are used to draft a legal document that is then registered with the courts.
Once entered, parenting plans are considered a legally binding agreement between the two parents; failure to comply could result in severe and costly consequences. As such, it is critical that divorcing couples fully understand the differences, limitations, and nuances of both parenting plan components. Learn more with help from the following sections.
Allocation of Parental Rights
The allocation of parental rights determines the amount of decision-making power that a parent has in their child's life, particularly when it comes to "hot button" issues like education, medical care, and religious practices. It is important to note that a parent does not lose their right to have a say in their child's life if they do not receive an equal or greater allocation. Instead, the other parent simply has the "final say," and they are able to make smaller, day-to-day decisions without having to consult the other parent.
It is important to note that a parent with lesser allocation can petition the courts if they feel that the other parent is not prioritizing the best interests of the child. The allocation of parental rights can also be modified if a parent is abusing or misusing their decision-making power. If either of these issues is present in your case, be sure to contact a seasoned family law attorney for skilled and aggressive assistance during your Illinois divorce case.
Parenting Time
Parenting time determinations indicate when each parent will get to visit with their child. In most cases, these are physical, in-person visits. Yet, if a parent or child cannot be physically present for the visitation because of distance (i.e. the child or parent has moved to another state), then the family may opt to add video chat visitations as a component of their parenting plan.
Children typically adjust better to a divorce if they have a continued relationship with each parent. In fact, studies indicate that children of all ages can benefit from a 50-50 parenting time split, with each parent getting equal time with the child. Of course, this is not plausible in every situation. Still, divorcing couples are encouraged to get as close to this divide as possible (unless there are extenuating circumstances).
Contact Our Wheaton Family Law Attorneys for Help with Your Parenting Plan
Whether you need help ironing out the details of your parenting plan, want to protect your child from an abusive or manipulative spouse, or simply cannot come to an agreement on what would be in the best interest of your child, Davi Law Group, LLC is the firm to call. Seasoned and experienced, our DuPage County parenting plan lawyers always prioritize the best interests of children. Call 630-580-6373 to schedule your personalized consultation with our office today.
Sources:
http://www.ilga.gov/legislation/ilcs/ilcs4.asp?ActID=2086&ChapterID=59&SeqStart=8300000&SeqEnd=10000000
https://courts.illinois.gov/Forms/approved/divorce/Divorce_with_Children_Parenting_Plan.pdf