Free Initial Consultations

630-580-6373
With offices in Naperville, Joliet, Wheaton & Chicago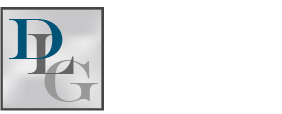 On January 1, 2016, Illinois family law went through a major overhaul, and changes to the Illinois Marriage and Dissolution of Marriage Act went into effect. One major change was the way child custody was divided. Prior to the change, there was child custody and visitation; however, now the law discusses parental responsibility and parenting time.
What is Parental Responsibility?
In the past, custody was divided into two concepts: physical custody and legal custody. Physical custody referred to with whom the child lived. Legal custody referred to the individual who made the important decisions for the child. Examples of decisions included extracurricular activities, health decisions, and religious observance. Now, the term parental responsibility is used and is similar to legal custody—it defines who gets to make the decisions for the child.
What Changes Does the New Law Make?
If both parents shared legal custody before the change in the law, and the sharing of custody worked for the parents and children, then the new law's changes will not necessarily have an impact. However, if the parents had been having trouble making these decisions, the law can help by giving each parent responsibility over specific areas of the child's life.
With regard to the court's ability to allocate parental responsibility, the text of the new law states: "... Unless the parents otherwise agree in writing on an allocation of significant decision-making responsibilities, or the issue of the allocation of parental responsibilities has been reserved under Section 401, the court shall make the determination. The court shall allocate to one or both of the parents the significant decision-making responsibility for each significant issue affecting the child."
The new law allows the judge to divide decision-making functions. As such, if parents are unable to come to an agreement on these issues, the court can give one parent full parental responsibility over this aspect of decision-making. For example, one parent may have sole decision-making power over medical decisions, while the other parent may be have sole decision-making power over education decisions. This works well when the parents are at an impasse.
How Does the Judge Make Parental Responsibility Allocations?
Like most other areas of family law, the judge will use the best interest of the child as the standard to decide how to allocate parental responsibility.
DuPage County Child Custody Attorneys
Whether you are in the process of deciding parenting time and allocating parental responsibility, or you share parental responsibility and you and your child's other parent are at an impasse regarding a decision, an experienced child custody attorney can help. Contact the knowledgeable DuPage County child custody attorneys at Davi Law Group, LLC today who can assist you with your parental responsibility or visitation issues.
Sources:
http://www.ilga.gov/legislation/ilcs/ilcs4.asp?DocName=075000050HPt.+VI&ActID=2086&ChapterID=59&SeqStart=8350000&SeqEnd=10200000
http://cookcountyrecord.com/stories/510659066-illinois-family-law-parental-responsibilities-rules-undergo-overhaul