Free Initial Consultations

630-580-6373
With offices in Naperville, Joliet, Wheaton & Chicago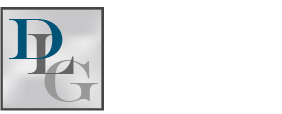 No-fault divorces have become increasingly common in Illinois. Still, the traditional grounds for divorce are still available for use. One of the grounds still used in Illinois is one party having a drug addiction or drinking addiction for at least two years. Whether that particular ground is used to file for the dissolution or not, alcohol often plays a major role in divorces in the United States.
The Statistics
Studies show that marriages are more likely to end when one spouse has a serious problem with alcohol. One particular study conducted by the University at Buffalo Research Institute on Addictions noted that where one spouse in a marriage (and only one spouse) drank heavily (until intoxicated or having six or more drinks), the marriage was likely to end in divorce 50 percent of the time.
Alcohol as a Trigger for Divorce
All addictions are known to cause strains on the relationships of the addicted. A party may feel as though alcoholism or a drug addiction has changed his or her spouse, triggering the desire to obtain a divorce. Often times a spouse may choose divorce as a last resort when attempts to rehabilitate the spouse with the drinking problem have failed.
While the amount of drinking itself may not be the direct cause for the other party to file for divorce, common issues associated with alcoholism are often the actual trigger. Alcohol can lead to serious financial problems, arguments, violence, or infidelity in relationships where those problems otherwise may not occur. Each of these issues alone are commonly cited reasons for a person to seek a divorce. Additionally, an alcoholic spouse may have an issue obtaining or maintaining employment, putting further stress on the marriage.
Alcohol and Custody
An alcohol problem can significantly impact custody disputes within a divorce case. In Illinois, the
best interest of the children
is always a key factor judges use when deciding any custody or visitation related issues. A drinking problem can seriously impact a person's ability to properly care for his or her child. Consequently, an alcoholic parent may have his or her parenting time limited or even supervised if the other party brings the drinking problem to the attention of the judge in a custody proceeding.    
How an Attorney Can Help
Even if you think it is obvious that your spouse has a serious drinking problem, it may be more difficult than you think to prove alcohol abuse to a court. Mere allegations of alcohol abuse or a single DUI conviction may not be sufficient to prove serious alcohol dependency. It is important to speak with an attorney about what specific patterns or behaviors can be most useful to show a drinking problem in your spouse.
If you or someone you know is married to an alcohol or drug dependent spouse, contact the experienced DuPage County family law attorneys at Davi Law Group, LLC to discuss whether divorce is the right option for your family. Our skilled attorneys can help you understand the role alcohol may play in your case.