Free Initial Consultations

630-580-6373
With offices in Naperville, Joliet, Wheaton & Chicago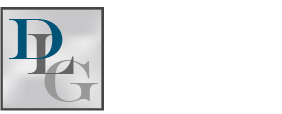 Adoption is one of the best ways to create a family. It does not matter if you are a couple looking to expand your family or a single person looking to create a family on your own; adoption provides a gift to both the adoptee and his or her newly adoptive parents. There is no single idea family type, and any person looking to love a child should look into his or her options for adoption.
There are several factors that prospective adoptive parents will need to understand and do before beginning the adoption process. One of the most important issues to consider is the age of the child the parents might adopt.
Adopting a Newborn or a Toddler
Some adoptive parents want to have the same experience that biological parents would have with their own child. Hence, adoptive parents may wish to adopt a baby or a very young child. However, adopting a baby or a toddler may take longer, as there are generally more families looking to adopt young children than there are young children available for adoption. Still, adopting a young child often allows adoptive parents to have a full medical history for their child and their child's health care.
In many cases, a family may seek out a direct adoption and agree directly with birth parents to adopt the child. In a direct adoption, the prospective parents would be able to have custody of the child soon after the baby is released from the hospital.
Adopting a Teenager or Older Child
Other adoptive parents seeking to adopt a child may not consider age as their main concern. Moreover, they may feel that they do not have the time for the constant care a newborn or toddler requires; as such, these parents may want to adopt an older child or a teenager. Adopting an older child will still require time and attention from parent, but at a different level than a newborn or toddler. Adopting an older child may also be a good option for older parents who may have already raised children but are looking to provide a home to another child.
Request Leave Under the FMLA
Parents considering adoption will want to spend time bonding with their new family. The Family and Medical Leave Act requires employers to give employees who adopt a child the same 12 work weeks that would be available to parents caring for a newborn.
Let Us Help Your Family Grow
For many, adoption is the perfect way for new additions to a family. If you are considering adoption and have questions, please contact a DuPage County adoption attorney at Davi Law Group, LLC. We can help you with a newborn, toddler, or teenager adoption. Please contact us today to schedule an appointment.
Source:
https://www.gpo.gov/fdsys/pkg/USCODE-2010-title29/html/USCODE-2010-title29-chap28.htm