Free Initial Consultations

630-580-6373
With offices in Naperville, Joliet, Wheaton, Plainfield & Chicago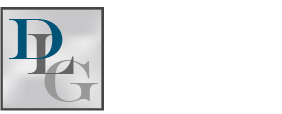 Advice for Parents of a Divorcing Child
Many cases of divorce usually involve concern about any children who may be involved. Usually, this feeling is aimed at the children of the divorcing couple whose parents have decided to end their marriage. However, consider sympathy for children involved in divorce from another angle: parents' concern for the welfare of their adult child who is divorcing. A recent medical article gives parents advice on what they can do to support their adult child whose marriage is ending.
Parents of a Divorcing Couple
With so much focus usually on the couple who is divorcing and their children, it is often easy to overlook the emotions of the parents of the divorcing couple. However, their concern, and even fear, about the situation is understandable and should be expected. They often mourn the loss of the marriage and may be anxious about the potential of their relationship with their grandchildren to be changed by relocation or custody orders. Many parents of divorcing couples struggle with these and other emotions, including confusion, disbelief, and sadness.
It is important to note that not all divorces end in a negative way. Some grandparents continue to have an amicable relationship with their ex son or daughter in law, and their relationship with their grandchildren goes unchanged. Other times, particularly when a divorce may be contentious, things can go very wrong. Parents of divorcing children may grieve the loss of the marriage and the loss of a bond with their grandchildren.
Advice
It is important for parents of divorcing children not to jump to conclusions about what ended the marriage, speak negatively about their child's spouse, or try to gain control of the situation and make their child dependent on them. Parents should instead focus on giving their child's love and support through this difficult time and providing a safe and stable environment for their grandchildren. They should avoid blaming themselves for the dissolution of the marriage or thinking they could have done something to prevent the divorce. Parents should try to show support and love for their child without taking sides or alienating their child's ex-spouse. In addition, grandparents can provide a great source of security for their grandchildren through the divorce by focusing on their needs and letting them know they belong to a larger family network.
Parents can even offer their adult child financial or other types of help according to what their circumstances allow. However, parents who decide to follow this course of action should proceed with caution. Any gestures of love and support should not involve a long-term or unhealthy dependency. Repayment terms and a goal date for adult children moving out on their own are important conditions for situations that warrant them.
Divorce Attorney
If you or someone you know is considering divorce, consulting with an experienced divorce attorney is an important first step in your case. Please feel free to contact the Warrenville divorce attorneys at the Davi Law Group, LLC today to schedule a consultation to discuss your matter. We have offices located in Warrenville, Wheaton, and Chicago.