Free Initial Consultations

630-580-6373
With offices in Naperville, Joliet, Wheaton & Chicago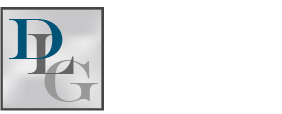 Navigating the process of divorce is often difficult enough, particularly when children are involved. Add to that the stress of dealing with an ex-spouse who is removing themselves from a relationship and the process can become even more challenging. The involved parent is left to address these issues with the children and may not know how to do so. A website has offered the following tips on helping children through this very type of situation.
Tips on Dealing with a Disengaged Parent
Newly single parents who are trying to establish a new way of life with their children have a difficult task ahead of them, but when children are also facing rejection by their other parent, additional issues must be addressed. This situation often brings up feelings of anger and sadness, not to mention confusion on the part of both parent and child. Disengaged parents will often cancel visitation, fail to participate in activities with their children, or neglect to attempt to communicate or connect with their children. Here are some ways that a parent can help their child deal with a disengaged parent:
Talk with them often about what is happening. Although it might be uncomfortable to address the fact that the other parent is not having contact with the children, it is best for them to talk about their feelings so they have a better understanding of the situation and they avoid blaming themselves for the absent parent's actions. Though it may be difficult, the parent should remind the children that the absent parent loves them despite their current actions.
Allow for the possibility of future communication from the absent parent. While it may be difficult to give an ex-spouse numerous chances to reconnect with the children, it is an important sacrifice to make. There are numerous potential reasons behind a parent disengaging from his or her child, some of which may be overcome down the road. While their behavior should not be excused, it is important to realize that reconnecting with their parent is often what is ultimately best for the children.
Accept the possibility that the absent parent may never re-engage. While a parent may hope that the other decides to pursue a relationship with the children, it may simply never happen if the other parent decides he or she cannot co-parent. If this is the case, try to keep thoughts and opinions to yourself to avoid damaging the children further.
Set a good example for the children. Show your kids how to deal with loss and pain by showing them how to cope with difficult situations, and that they still have worth and can enjoy life.
Consider seeking therapy. Dealing with a situation involving an absent parent takes a lot, and therapy can help adults deal with these emotions as well as let kids process what is going on.
Divorce and Child Custody Attorney
If you are going through a divorce or child custody proceeding, the experienced Wheaton family law attorneys at the Davi Law Group, LLC can help you. Contact us today to schedule a consultation in one of our offices, located in Chicago, Wheaton, and Warrenville.