Free Initial Consultations

630-580-6373
With offices in Naperville, Joliet, Wheaton & Chicago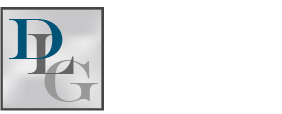 Child custody and visitation decisions are always difficult for parents. It is even more difficult for parents when a court believes that supervised visitation is necessary. If a court has ordered supervised visitation for you and your child, it is important to understand the purpose of supervised visitation and what to expect during a visit.
Why Do Courts Order Supervised Visitation?
Illinois law allows a court to order supervised visitation if the court believes unsupervised contact with a parent would endanger a child's physical or mental health. Courts order supervised visitation for a number of reasons that include:
Providing the supervised parent a chance to address mental health or substance abuse issues;
Reintroducing a parent and a child after a long absence;
Allowing a child and parent with no previous relationship to build a bond;
Protecting the child from abuse and neglect; or
Protecting the child from abduction.
Courts do not always use supervised visitation to protect a child, parents can agree that supervision would be the best for their child.
Who Will be My Supervisor?
Supervised visitation requires that a third person be present when the child interacts with his or her parent. The idea behind supervised visitation is to provide children with a safe environment to interact with their parent. A visitation supervisor must be an adult. A supervisor can be a family member, close family friend, or a member of the parent's religious community. Moreover, a good supervisor will have certain characteristics, such as the following:
Shows an interest in the wellbeing of the parents and their child;
Respects the child's relationship with the child's parents;
Committed to successful visits;
Knows and respected by both parents and the child;
Speaks any languages that may be used during the visit; and
Has the ability to recognize inappropriate behavior, stop the behavior, and end visits if necessary.
What is the Supervisor's Role in My Visitation?
A supervisor will watch the parent and children interact. The supervisor will make sure that the interaction is safe and appropriate and will try to encourage a natural relationship between the parent and his or her child. If the court has set up any specific guidelines, the supervisor will ensure the parents follow those guidelines.
How Long Will My Visits be Supervised?
There are no set timeframes or guidelines for the length of a supervised visitation. Generally, supervised visitation will continue until the child and parent have a healthy and safe relationship. If the parents agreed upon visitation, supervised visitation ends when both parents agree to end supervision.
Let an Attorney Help
Figuring out child custody can be confusing and difficult. If you have been ordered to have supervised visitation or if you are considering agreeing to supervised visitation, let the DuPage County visitation lawyers at Davi Law Group, LLC help you. We understand the complexity of supervised visitation and can advise you on the best options for your family. Please contact us today schedule your appointment.
Source:
http://www.ilga.gov/legislation/ilcs/ilcs4.asp?ActID=2086&ChapterID=59&SeqStart=8300000&SeqEnd=10000000