Free Initial Consultations

630-580-6373
With offices in Naperville, Joliet, Wheaton, Plainfield & Chicago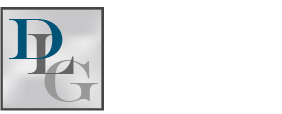 Illinois Rights of Adopted Children and Adults
For whatever the reason, a few decades ago, you and your spouse turned to the adoption process to firmly plant your family tree. You lovingly declared a life-long commitment to raising your adoptive child and guided them to adulthood. Of course, you made a few mistakes along the way, who hasn't, but never once did you waiver from your original commitment. So why is your adult child now announcing that they now want to uproot your family tree by branching out to include biological family members?
Your reaction could go either way. You could be one of the many who feel it is your child's right to proceed or perhaps find yourself a bit resentful and asking why now? How you feel about the situation may not matter. If your family resides in the state of Illinois, requests for information of an adoption is supported under the Illinois Adoption Act (750 ILCS). No matter how you, your spouse or other family members feel about this request, it may be time to contact an experienced Illinois family law practice to fully understand the process as mandated by the Illinois Adoption Act. Before meeting with legal counsel, this synopsis can familiarize you with Illinois statute: Illinois Agencies Involved
The Illinois Adoption Registry, Illinois Department of Public Health
Confidential Intermediary Service of Illinois, Midwest Adoption Center (MAC)
Non-Identifying Information Nonidentifying information is the classification of information you were provided at the time of formal adoption but this information can also be released upon request of an adopted adult 18 years or older.
Documentation of birth date and birth location;
Biological parents age, race, religion and ethnic background;
Biological parents general appearance, education, interests and talents;
Biological parents relationship at time of birth and documentation of other children;
Biological parents medical and mental history (includes immediate family members).
Mutual Access to Identifying Information The Department of Public Health established and maintains a registry for all mutually consenting members to access and exchange identifying information to assist with the location process and permits disclosure of:
Copy of the Illinois Adoption Registry Application of all consenting participants;
Name and last known address of consenting participants;
Non-certified copy of the original birth certificate of adult adopted person.
As noted above, to enter the Registry for the purpose of accessing all Identifying Information, each party must make application and either authorize or deny access to records. Written authorization by all parties is required. If all parties do not agree, a final determination of disclosure requires a court order. Any adopted person of legal age may petition the court regarding full disclosure with regard to medical and confidential information or to arrange initial contact with consenting birth relatives. As of January 1, 2006, any adopted person petitioning the court must provide proof of registration with the Illinois Adoption Registry and Medical Information Exchange. Access to Original Birth Certificate As of November 15, 2011, any adult adopted person born in Illinois on or after January 1, 1946 may request a non-certified copy of his or her original birth certificate through the registry. No matter your feelings, your adult adopted child can begin this process with or without your consent. If you are considering adoption and want to learn more about all the legal aspects involved during any stage of the process, contact us to schedule a consultation. Our initial free "meet and greet" provides you the opportunity to get to know our firm and our legal team to determine if we are the right fit for you. The legal team at Davi Law Group will take the time to answer all of your questions and map a strategy that best suits your needs. We currently serve those residing in the DuPage, Will, Kane, Kendall and Cook counties and look forward to addressing all of your adoption needs today.