Free Initial Consultations

630-580-6373
With offices in Naperville, Joliet, Wheaton & Chicago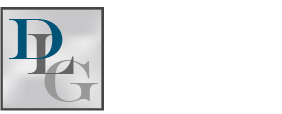 Although adoption is usually a positive experience for families, it can take an emotional toll on the prospective parents. Sadly, few are aware of the challenges that they are likely to face, and so they may not be fully prepared for the process. Learn more in the following sections, including where you can find support during the adoption process.
Understanding the Challenges of Adoption
Adoption, in and of itself, can be a stressful process. There are many forms to complete, and parents often worry whether they will be considered a "suitable" parent by the adoption agency. In addition, there may be challenges that are specific to the type of adoption that a parent is pursuing. For example, a mother may change her mind in an infant adoption, and the prospective parents may have to start the process over - and that can be painful if they have developed an attachment to the child.
Additional Emotional Challenges Parents May Face
Emotional challenges can persist, even after a parent makes it through the rigorous screening process and receives the child they have their hopes set on. They have to adjust to life with a child, and some parents find that support is not as readily available as they had hoped. Friends may be too busy with their own lives to help, and agencies may pull back once the adoption is complete. As such, parents are encouraged to develop an internal support system, long before the child comes home. Communicate with the helpers in your life (i.e. your spouse or partner, grandparents, etc.) when you start to feel overwhelmed, and seek out parenting classes, support groups, and/or counseling to help you cope with the emotional toll that the adoption process has had on your life. Parents of older children (such as those adopted through foster care) may also find it helpful if they place the child in counseling or therapy, as these children often have trauma issues that need to be resolved.
How Our DuPage County Adoption Lawyers Can Help
Prospective parents need and deserve all the help they can get while navigating the divorce process. A seasoned family law attorney is just one of the many support components. Able to help you work through the legal aspects of your adoption, they can help to ease the stress and worry that you may experience.
At Davi Law Group, LLC, we offer compassionate and skilled assistance during the adoption process. We strive to make it a joyful experience, rather than a stressful one. Schedule your personalized consultation with our DuPage County divorce lawyers by calling 630-580-6373.
Source:
https://www.today.com/parents/charlize-theron-opens-about-emotional-toll-adoption-process-t126984