Free Initial Consultations

630-580-6373
With offices in Naperville, Joliet, Wheaton, Plainfield & Chicago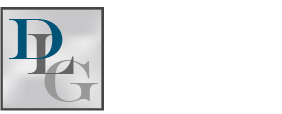 Adoption FAQs
There are many people who dream their entire lives of becoming parents. For those who are not able to have their own biological children, this dream might never become a reality if it was not for the option to adopt. Others may choose to adopt outright and provide a loving home to a child in need. Whatever the motivation, adoption is a noble cause that can prove to be a fulfilling life decision for all of those involved.
Questions About Adoption
Many who consider adoption likely have a variety of questions and concerns about the adoption process. While it is advisable to discuss specific situations with a licensed attorney, here are some common questions asked by many prospective adoptive parents, taken from the National Adoption Center website:
What types of children are available to adopt? In the U.S., there are about 101,000 children up for adoption. These children are all ages, but most are school age and older. Some have disabilities. They are children of all races and backgrounds, though minorities make up more than half.
Can biological parents come back and take a child? Prior to the adoption being finalized, birth parents must give up any legal rights to the child. While a parent can change his or her mind before an adoption takes place, such cases are not common. Once an adoption is finalized, the biological parents have no ties to the child.
How long will it take to adopt? The timeline to finalize an adoption varies depending on the child being adopted. There may be a waiting period associated with the adoption, although this may vary given the circumstances. Some adoptions will include a placement period. Most adoptions at least require a home study to be completed. Total time can take anywhere from six months to a few years.
What is a home study? A home study generally involves a social worker meeting with protective adoptive parents and interviewing members of a couple, the collection of various documents, and at least one visit to the home where the child will live.
Is foster care different from adoption? Yes. Foster care is meant to be a temporary living arrangement for the child until their biological parents are able to provide care themselves. Children are sometimes made available for adoption through the foster care system.
Family Law Attorney
If you are interested in the process of adoption, it is wise to contact an
Illinois family law attorney
to discuss your specific needs and questions in light of the facts of your particular case. The attorneys at the Davi Law Group, LLC have successful experience representing clients in a variety of family law matters, including adoption. Please feel free to
contact us
today to schedule a consultation to meet with one of our attorneys. Our offices are located in Wheaton, Warrenville, and Chicago, Illinois.