Free Initial Consultations

630-580-6373
With offices in Naperville, Joliet, Wheaton & Chicago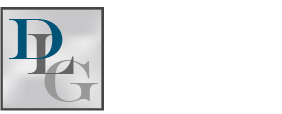 Adoption can be extremely positive for all parties involved in the process, from the adoptive parents seeking to add a child to their family, to the child looking for a permanent home. While the situation may be most emotional for the birth parents, adoption can also ultimately be a positive thing for them, too, particularly in cases where they are not capable or equipped to care for the child. Likely recognizing the positions of the these different parties, Illinois law generally provides for the protection of all parties involved in the adoption process.
Rights of Birth Parents
Birth parents who decide to place their child up for adoption in the state of Illinois have certain rights about which they should be aware. Birth parents can go through the process with either an adoption agency or a licensed Illinois attorney who represents them in the case. Attorneys are generally used in private adoptions in the state. It is always a good idea to consult with an experienced attorney when going through a legal process to ensure wishes are being met.
Birth parents in Illinois enjoy a number of rights provided for by law. These rights include, but are not limited to, the following:
Making decisions regarding the adoption process without coercion or pressure;
The right to confidentiality, which means that their identifying information generally cannot be shared with anyone without their prior permission, except in certain limited circumstances. Certain information may be shared with an adoptive family within the context of an agency-assisted adoption, however. This information should not include items relating to their identification;
Choosing between an open or a closed adoption with the prospective adoptive parents; and
Choosing an adoption agency or attorney, as well as changing to a different one of these at any time as long as the appropriate procedure for doing so is followed.
Birth parents who choose to work with an adoption attorney over an adoption agency toward a private adoption have additional rights related to this situation. They include:
The right to verify that the attorney has a valid license to practice law; and
The right to ask the attorney about his or her experience and expertise in the area of law, as well as their specific involvement in the adoption case at hand, such as conflict of interests and confidentiality.
Adoption Attorney
If you or someone you know is considering adoption, do not hesitate to contact an experienced family law attorney who can appropriately represent your interests in the case. The
DuPage County family law attorneys
at the Davi Law Group, LLC have successful experience representing many clients in adoption matters. Please feel free to contact us today to schedule a consultation to discuss your case and let us know how we can help you. We have appeared on our clients' behalf in cases in DuPage, Will, Kane, Kendall and Cook County.