Free Initial Consultations

630-580-6373
With offices in Naperville, Joliet, Wheaton & Chicago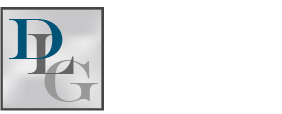 Many people dream of having children, and the adoption process is an outlet for single people, couples who cannot have their own children, and gay couples to realize that dream. Even couples who may already have children of their own wish to adopt in order to give a loving home to a child who may not otherwise have one. With so many children up for adoption in the United States, and usually not enough homes to place them in, it may be somewhat surprising that federal lawmakers recently introduced a bill that allows foster-care agencies the right to deny services based on religious or moral beliefs.
The Bill
The bill states that it would allow organizations with religious or moral convictions to continue to serve children without having their funding terminated for violating anti-discrimination laws. If they do suffer any adverse action, the bill allows for such organizations to seek declaratory and injunctive relief as well as compensatory damages. In addition to denying funding, other actions that would be considered adverse, according to the bill, include denying a provider's application for funding, having their funding canceled, refusing to enter into, renew, or canceling a contract with a provider, declining to issue the provider a license or canceling a license, and terminating the provider's employment, among other things.
Lawmakers introduced the bill at a time when many similar "religious freedom bills" are also being touted. Also notably, the bill comes after the June 30th Supreme Court decision in the Hobby Lobby case, where the court ruled that commercial employers could not be forced to provide contraceptive coverage if it violated religious beliefs.
Concerns
Beyond concerns that the bill may be used to prevent children in foster-care from being permanently placed, some are also concerned that it can be applied discriminatorily. More specifically, critics of the bill say it is another way to promote discrimination against same-sex couples, even though the bill does not specify same-sex couples as targets.
There is also a potential issue regarding separation of church and state, since the bill is predicated on the notion that religious organizations have and should continue to contract and receive funding from the government to provide welfare services to children. The bill mentions states where same-sex marriage is legal, but where religious organizations have refused same-sex couples to adopt through them. Ultimately, opponents claim that critics of same-sex marriage have shifted their arguments into one regarding religious liberty in order to discriminate against same-sex couples. Further, they say that this specific bill will allow qualified people to be prevented from adopting based on nothing but discrimination, and that the bill is not actually tied to faith.
Adoption Attorney
The skilled
DuPage County family law attorneys
at Davi Law Group, LLC have assisted countless clients with adoption and other family law matters. Contact us today to schedule a consultation. Our offices are located in Wheaton, Warrenville, and Chicago.