Free Initial Consultations

630-580-6373
With offices in Naperville, Joliet, Wheaton & Chicago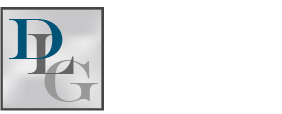 There are several ways to bring children into a family. One way to create a family is through adoption, and many people choose to adopt children through foster care. It is important to understand basic information about adopting a child from foster care if you are interested in pursuing this option.
Foster Care Basics
Foster care is necessary when a child cannot be cared for by his or her parents, for whatever reason; in this case, the the child lives with someone else. Foster care can also include kinship care where a child is cared for by relatives or family friends.
Some children are in foster care for a temporary time while a parent receives services or other kinds of treatment. Other children are in foster care for much longer. Not every child in foster care will be adopted. Adoption can only occur after a biological parent's rights have been terminated and the other parent consents or also has had his or her rights terminated. According to Adopt US Kids: "There are 17,920 children in foster care in Illinois; 3,347 of these children are waiting for adoptive families."
Steps for Foster to Adopt
What many families choose to do is to become foster parents and request to foster children that are available for adoption. Then, after the child has been with them and it is working out well, the parents can decide to adopt that child and he or she can become a permanent member of the family.
In order to become a foster parent, or to adopt from foster care, you must first go through a criminal background check and fingerprinting. If you have anything on your record, you should speak with an adoption agency or attorney about how this may affect your ability to foster or adopt—your record may or may not have an effect depending on the charges and how long ago the charges arose. Along with the background check there is also an educational component, which requires potential foster parents to go through a 27-hour class that teaches parents much of what they need to know about foster care and adoption.
Benefits of Adopting from Foster Care
There are countless advantages of adopting a child through foster care, including the following:
Giving a Child a Home – Many people want to adopt in general because there are children that need homes and some children in foster care need homes more than anyone.

Already Knowing the Child – Especially if you foster the child first, adopting from foster care gives you the opportunity to know the child's personality a little bit before you decide to adopt. However, sometimes there are babies in foster care that need to be adopted as well.

Cost – Adoption can be very expensive, but adopting through foster care is not. You may also be eligible for subsidies throughout the child's life.
Reach Out to Us for Help
Adoption is a very special experience for the whole family, but it also requires skilled legal assistance. Contact the compassionate DuPage County adoption lawyers at Davi Law Group, LLC, who can assist you throughout the whole adoption process.
Sources:
http://illinoiscap.org/programs-and-services/adoption/getting-started-adoption/
http://www.foster-adopt.org/for-future-parents/myths-about-domestic-adoption/
http://www.adoptuskids.org/for-families/state-adoption-and-foster-care-information/illinois