Free Initial Consultations

630-580-6373
With offices in Naperville, Joliet, Wheaton, Plainfield & Chicago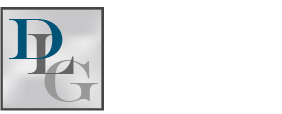 Addressing the Most Common Parenting Plan Question and Concerns
When parents divorce, they must prioritize what is best for their children. More often than not, this means that each parent should stay emotionally and physically involved in their child's day-to-day life. How do you do that while living in separate households? In most cases, the details are outlined in a document known as a parenting plan.
What is a Parenting Plan?
Parenting plans are legal court documents that are used to outline each parent's roles and responsibilities as it pertains to meeting the needs of their child.
What is Included in a Parenting Plan?
Parenting plans cover more than just parenting time allotment. Designed to address all the needs of a child during the divorce, parenting plans cover a host of child-related issues, including:
The child's living situation (the amount of time they will spend at each parent's home);
How parents will communicate about matters pertaining to the child;
Parenting time allotment for vacations, holidays, and special occasions;
Cultural and religious practices the child may participate in;
Healthcare needs;
Educational matters (private or public, location, etc.);
Extracurricular activities (who pays, who transports, etc.);
Expectations on discipline and lifestyle;
Any possible special needs; and
The process for making changes to the parenting plan.
In all areas, the child's "best interest" takes precedence.
What is the Best Interest of a Child?
One of the most commonly used phrases in parenting plans is the "best interest" of a child. It simply means that each detail of the parenting plan takes the child's health, education, mental well-being, attachments to each parent and siblings, the child's personality, any special needs, and age into account. As such, parenting plans can be as varied as the families that craft them.
What Makes a Parenting Plan Effective?
An effective parenting plan starts with two loving parents; they must be committed to protecting and preserving their child's best interests. Willingness to compromise, cooperation, and an effective means of communication is critical to success.
Specificity is yet another important element in an effective parenting plan. Address pick up and drop off locations to eliminate future confusion, set clear guidelines on switching days or weeks, and cover as much detail as you can to avoid confusion or animosity down the road.
Contact Our Kendall County Parenting Plan Attorneys for Seasoned Assistance
Parenting plans are one of the more complex parts of a divorce. As such, it is strongly recommended that parents seek seasoned legal assistance while drafting their plans. Davi Law Group, LLC is one of the most trusted family law firms in the state of Illinois. We work with you to prevent obstacles down the road while still striving to protect the interests of you and. your children. Schedule your personalized consultation by calling our Wheaton family law attorneys at 630-580-6373 today.
Sources:
http://www.ilga.gov/legislation/ilcs/documents/075000050K602.10.htm
https://www.usnews.com/news/best-states/articles/2020-04-27/americans-struggle-with-co-parenting-during-covid-19